5 Star Car Title Loans Google Reviews:
The loan process moves quickly when you have your paperwork in order. The lender was prompt in ensuring your needs are met.
payton reagan
04:17 03 Jun 21
The staff went through the loan application and approved me really quickly like I requested. They were able to give me suggestions on how to improve my car title loans and answered questions directly with no runarounds.
dominic wallace
18:48 26 May 21
Just wanted to let you know that 5Star CTL were so kind to my wife and I and really helped us get the money we desperately needed. It is a great company and you will not regret choosing them.
Keshawn Nina
22:27 10 Mar 21
Their deals were awesome and overall their service was really quick and easy to do. Thanks 5 star for everything.
Robert E. Lindsey
14:24 09 Feb 21
Car title loans can be good if they are a last resort type of thing. I usually take it out and pay back quickly and 5 Star Loans is super helpful each time!
Tawanna Newman
07:53 02 Feb 21
I've used 5 Star several times for bad credit loans. You always receive great treatment here.. patience and kindness all along the way.
Stephon Kuhn
07:36 25 Jan 21
If you own a vehicle and are looking to borrow money these title loans are a great option! They make it easy and accessible to everyone. Thank you!!
Ted Brown
07:31 06 Jan 21
Nice service and professional title loan representatives here. I am happy with the treatment I got and the loan offer was good too.
Mark Kuykendall
08:24 21 Dec 20
Friendly, fast service. They don't harass you on the phone trying to sell they just do their job and they even made sure I get low payments.
Joshua Buckland
07:11 08 Dec 20
I never thought that I would be through with my title loan processing today. Happy that I did it with 5 Star Car Title Loans.
Duane Jamieson
11:18 02 Sep 20
This is my second time getting title loans. Last time I went with a different company and the experience was not the best. 5 Star Loans really exceeded my expectation they have very good service.
Hegmann Evelyne
07:56 30 Aug 20
I was shocked because of a hidden charge my previous loan company billed me. Since then, I've distrusted loan institutions. After hearing several friends say positive things about 5 Star Car Title Loans, I tried again. I'm glad I did it with them.
Hughes Joann
06:23 21 Jul 20
For a fast title loan in Sacramento, go to 5 Star Car Title Loans.
Joseph Rock
08:10 06 Apr 20
If I would have known how expensive it is to live in Sacramento, I might not have had to get a title loan online to catch up with my bills. I'm getting used to it now though.
Michelle Judson
12:59 11 Mar 20
There is no way I could have managed my bills this month except for that vehicle title loan I got online. I am so relieved at the way that worked out.
Roscoe Morales
12:57 10 Feb 20
Kiara was so helpful, the process was smooth and I was told if I was approved right away.
Taylor Roberts
18:40 31 Oct 18
About This Location
Bonnet Auto Registration provides registration services for 5 Star Car Title Loans customers. The store is located at 2452 Tower Avenue, near the intersection with Fulton Ave. If you live in Sacramento and in need of registration services, stop by Bonnet Auto Registration that works with 5 Star Car Title Loans in Sacramento. Bonnet Auto Registration provides our clients with unmatched customer service. 5 Star Car Title Loans does not issue loans at this location.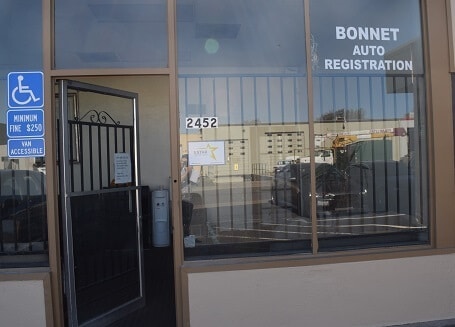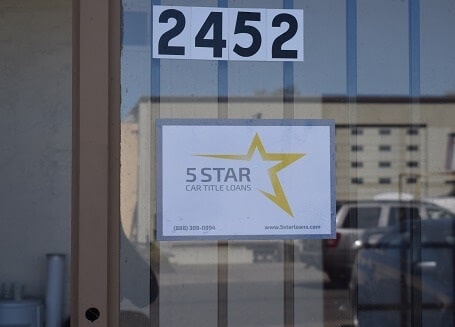 5 Star Car Title Loans in Sacramento
When life gets hard in Sacramento and you need some extra money to see you through to the next paycheck, contact us at 5 Star Car Title Loans in Sacramento. If you are a car owner, you are welcome to apply online for auto title loans.
Is it Hard to Get California Title Loans?
There are some simple guidelines we go by to evaluate for California title loans. If you fit into the credit criteria, you can repay the loan and you have a car that has good value, then it's not hard at all! You begin by sending in your car title loans online application to 5 Star Car Title Loans in Sacramento. We'll have a look at it, evaluate your vehicle and let you know if we can approve you for title loans. If we find that your registration is not in order, we can help you get that taken care of too. Send us your application for California title loans so we can get moving on your request!
Can Bad Credit Applicants Be Approved for Auto Title Loans in California?
We don't have a problem with customers who have bad credit, because we know how easy it is to get into that situation. Rather than only looking at your credit status, we'll also be looking at your car's value, your ability to pay and that you meet our basic credit specifications. There is the possibility that a credit check will be required. Apply for our special no credit check loans from 5 Star Car Title Loans in Sacramento so you can get the money you need to get back on your feet again!
Where Can I Find Out About California Title Loans Locations?
We have many title loans offices in various locations around California. To find the California title loans locations nearest you, just call one of our offices. Our agents can help you find car title loans near you. You can also come in or phone us at 5 Star Car Title Loans in Sacramento: (916) 414-9805.
What About the DMV - Will I Have to Go There?
You probably will not have to go to the DMV to take care of the paperwork yourself. We can usually do that for you. Just remember that after applying to 5 Star Car Title Loans in Sacramento for bad credit loans, you'll need to bring us your title. With your title in our hands, we should be able to take care of the DMV.