5 Star Car Title Loans in Santa Paula
About This Location
JBT Car Audio provides registration services for 5 Star Car Title Loans customers. The store is located at 1206 Main St, near the intersection with N Peck Rd. If you live in Santa Paula and in need of registration services, stop by JBT Car Audio that works with 5 Star Car Title Loans in Santa Paula. JBT Car Audio provides our clients with unmatched customer service. 5 Star Car Title Loans does not issue loans at this location.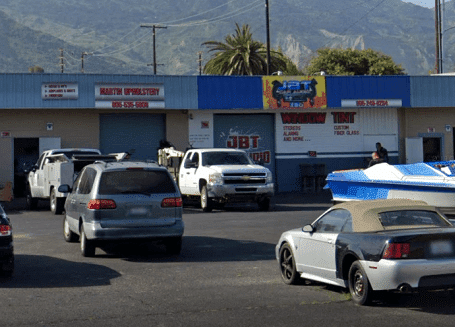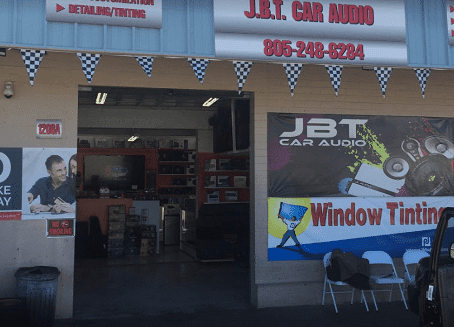 Title Loans in Santa Paula, CA
Anyone can get into a situation now and again where they need pink slip loans or instant cash loans online. Title loans in Santa Paula can be a good solution. They are easy, fast and can be managed completely online. Whether it's with your mobile phone, your tablet or your laptop if you have an internet connection that's all you need to send us your application. Send us your request today for a quick reply.
Competitive Rates with Title Loans in Santa Paula
The interest rates charged on title loans in Santa Paula can vary widely depending on your specific situation. If you are able to pay back a loan and have a car that has good value, you can get a better rate than someone who does not have that. No matter what car you own, we want to give you a reasonable rate. The range of our rates begins as low as 60% for qualified customers and can increase to 175%. Send us your application for vehicle title loans to know what rate you can qualify for.
Evaluating Your Auto for Title Loans
One of the main factors in the amount of your title loan is the value of your car. We have a system of checks that your car will go through before we set the amount of its value. This is what we look for:
1. Equity built up in your auto – The amount of equity we can use depends on how much of the car's value belongs to you. If you have any loans against the car, then that percentage of the value belongs to the lender. We will base our approval decision only on the amount you own.
2. Car's accident report – An accident report is an official document that we can request. It will detail the accidents your car has been involved in, if any. If there were accidents, we'll look at the repair work.
3. Condition of your car – outside and inside – The condition of your car is important to its value. We'll check the body for dents, scratches and broken mirrors. Inside we'll see if it is clean and the upholstery is in good shape.
4. Miles driven – The number of miles on the odometer will let us know if the car is within the recommended number of miles for its model and age.
Applying for Car Title Loans in Santa Paula with Bad Credit
When you send in your request for car title loans in Santa Paula, your credit is part of the approval process. It's part, but it is not all of the process. We want to know if you have enough monthly income to pay the payments, if you have steady work, if you're over 18 and if your car has good value. We use our own credit criteria to approve bad credit title loans. Even with bad credit you can be approved for a title loan and you may get your money at the same day.
Additional Services with Car Title Loans Online
Apply for car title loans online and you will get more services than you expected. At 5 Star Car Title Loans, we want to do everything we can to get you the best title loans as quickly as possible.
Quick funding – When your loan is approved and your contract is signed, you can get your money through MoneyGram, Repay or company check. The choice is yours.
Keep your car – You won't need to give up your car when you get your cash. Keep it and drive it.
Various options for monthly payments – Choose from online payments, pay by phone, cashier's check or cash payments. Our loan agents can help you understand these choices.
Secured personal details – Your information is confidential with us. We don't share your details with anyone.
Contact customer service reps – They're in the office waiting for your call 6 days a week.
Fast and easy – The online application and approval process for auto title loans is quick and simple.
Those are our basic services that you can take advantage of in our multiple California locations, but there's more! If you need help moving your registration to California or with getting your name on the title, give us a call.
5 Star Car Title Loans – Types of Loans Offered
We know that not everyone who needs money has a car or truck to use as security. No matter what vehicle you own, we want to help you with an instant cash loan.
Here are several types of loans we offer:
Car title loans
Motorcycle loans
Boat title loans
ATV title loans
Personal loans
Unsecured loans
Whatever your instant cash loan needs are, tell us about them. Let's see how we can work together.
Frequently Asked Questions:
1. What is a title loan in Santa Paula?
A title loan is a fast and easy loan that uses your car as collateral. It can use your car's value without taking your car. Keep your car and drive it while getting an instant cash advance online to use for anything you need. The lender's name will be listed on your title as lien holder and when you've paid back the money in full you can retrieve your title.
2. How does the 4 step process for pink slip loans work?
It's very easy. Here are the steps:
Send in an application for pre-approval of pink slip loans.
Your car's value, your ability to pay and fulfillment of our credit criteria are assessed to gain approval.
Loan underwriting and verification will be performed.
When approved, your car will be sent for installation of a GPS tracking instrument.
3. How and when will I get my title back?
The first step is paying off the entire cash title loan. In California, the process to return your title is done electronically. We will let the State Department of Motor Vehicles know that you have finished your contract. The department will issue you a new title without a lien and send it to you by mail.
Nearest Locations