5 Star Car Title Loans Google Reviews:
I wont recommend any other company but 5 star. They are simply great!!
Willard V. Camacho
05:30 12 Feb 21
They made getting the cash very easy and fast with the online service. I really recommend people who work late and can't make driving down to the store to do the process online it's simpler than it seems.🤗
The lady that worked on my loan was super patient with me and explained everything I needed to know clearly. She worked hard to help me get approved regardless of bad credigt and some DMV issues I had..
Hoppe Emmaline
14:14 06 Jan 21
They were great with my loan I recommend you guys to try them out you will not be disappointed.. You get the cash very quickly and the application is easy and pretty short..
G. Britton
07:56 29 Dec 20
Like practically for everyone Corona caught me off guard and i needed to borrow some money fast. Called a couple of places and chose 5 Star because they seemed most experienced and knowledgeable. Ended up being as simple as I had hoped.
Jared Christian
07:03 14 Dec 20
I was in need of a personal loan. Called 5 Star's Loans and they helped me so much! Thanks to them I got some cash. Thanks!
Gordon Ford
08:27 22 Sep 20
This is the place to call for instalment loans in simi valley. I had previous loans with other places and it's definitely a difference with 5 star loans. Very good customer care.
Sellner Floyd
18:09 06 Sep 20
I took their title loan because my credit card limit exceeded last month! The approval process was so quick & easy…I wish they should expanse the business as more people need it.
Rose Stevens
09:49 21 Aug 20
Fair, reasonable, flexible - this is how I will describe 5 Star Car Title Loans' car title loans in Simi Valley.
Ryan Brackett
07:42 31 Mar 20
I've never been very good at saving money, unfortunately. So when I run into a rough spot with money I apply for a car equity loan. It's the fastest way I know to get cash.
Carina Kyser
11:39 10 Feb 20
Daniel Figueroa was awesome!! Excellent customer service!
Jason Steffen
19:59 24 Sep 18
About This Location
Bradley & Associates provides registration services for 5 Star Car Title Loans customers. The store is located at 1791 Erringer Rd, near the intersection with Patricia Ave. If you live in Simi Valley and in need of registration services, stop by Bradley & Associates that works with 5 Star Car Title Loans in Simi Valley. Bradley & Associates provides our clients with unmatched customer service. 5 Star Car Title Loans does not issue loans at this location.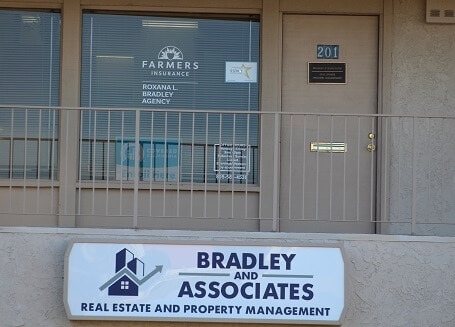 5 Star Car Title Loans in Simi Valley
Car owners who are residing in Simi Valley, California can apply for quick auto title loans from 5 Star Car Title Loans in Simi Valley. If you need a fast loan, send in your application today or contact us for more information.
Why Is an Auto Title Loan Better than a Payday Loan?
Auto title loans are longer term than payday loans. Payday loans are typically only for terms of two weeks at a time. When you want to take out another payday loan, they start over each time. So in the end, it's very difficult to ever get a payday loan paid in full. That is not the case with auto title loans. With auto title loans, the full amount is broken up into monthly payments. Each month you make a payment that brings your total due down. At the end of the auto title loan term, the balance will be zero and you will owe nothing. Speak to us at 5 Star Car Title Loans in Simi Valley to understand the terms of auto title loans and how they can help you.
Do I Need Good Credit to Get Online Loans for Bad Credit?
No, it's ok if you have bad credit. That is why they are called online loans for bad credit. What is important is the value of your car, your ability to pay and meeting the points of our credit criteria. No matter what your credit status is, you are invited to send your application for online loans for bad credit to 5 Star Car Title Loans in Simi Valley.
Are There any Hidden Fees with Title Loans in California?
You can rest assured that there are no hidden fees when applying for title loans in California. Everything is up front in black and white so you will understand from the beginning what is involved in auto title loans.
When Is the First Payment Due with No Credit Check Loans?
It depends on when you sign your contract for no credit check loans, but 30 days later your first payment will be due. From that point on, you can send in your payment every 30 days. During that period you can still keep driving your car. And of course, there are no penalties for prepayment of no credit check loans. Contact 5 Star Car Title Loans in Simi Valley today!