5 Star Car Title Loans Google Reviews:
Other companies that do title loans in torrance are thieves! 5 star loans are so nice and I was able to pay off much easier than when I went with other companies. I will come back and call them if I ever need a title loan again on my car.
Leanna Hector
05:56 17 Jul 21
Everything was done on schedule and the transaction went really smooth. Everyone at 5 Star CTL did fantastic job working on my auto title loans.
randall fisher
19:22 03 Jun 21
I love them!! I always talk to them personally but the whole staff is amazing. They are always kind and willing to work with. Thanks for getting me personal loans for bad credit.
Karen C. Najar
08:13 01 Jun 21
Professional quick loan process. Thankful to have found this company and happy to do business with them in the future. As my friend likes to say- pure gold!
Ilene Noelq
04:35 15 Mar 21
As far as car title loan companies go, 5 star are the best by far. They truly are just great!
David Avila
05:06 15 Feb 21
They helped solve my financial problems using a simple auto title loan that was completed in no time. I am so grateful for their kind help before the holidays......
Brito Eastman
12:00 20 Jan 21
I needed an instant loan to help with my rent after losing my job last month. These guys saved me a lot of hassle by approving my application so quickly with the online loan system. I highly recommend conducting business here.
Trevor Mills
08:52 25 Dec 20
For the most part this is a great company for title loans in Torrance. They weren't as fast as I hoped but they were very nice and pleasant to work with so I'm satisfied that I chose them.
Isabella Keily
04:52 24 Dec 20
HIGHLY recommend 5 star if you need a loan in Torrance. Satisfied with the loan process online it was very simple and self explanatory.
Stephen Jones
08:18 01 Dec 20
I got into some financial trouble I couldn't even use my debit card anymore. Anyways I needed money FAST and called these guys right away because a friend recommended them. So happy with my decision because they saved me! Great service too
Verlie Manley
10:00 19 Nov 20
Call 5 Star for instant loans you will not regret it for a second. Great customer service from all the ladies there.
Sarah Schumacher
06:17 01 Sep 20
My friends at Torrance told me about 5 Star Car Title Loans. When I needed cash, I follow my friends' recommendations.
Rebecca Pelchat
06:44 26 Jun 20
My friend said she needed some money, so I told her to take a loan using her car title.
Brenda A. Rodriguez
12:33 17 Mar 20
I wanted to give my fiancée her dream wedding. Taking an auto title loan from 5 Star Car Title Loans was an excellent help for me to achieve that.
William Mccall
07:52 14 Mar 20
In most title loan places, they'd initially give a high-interest rate. If you're good at bargaining, you can have a lower price.
Rudolph Foster
04:33 19 Feb 20
I am so happy that I could use the trailer on my truck to get a trailer title loan. It was the easiest way I've ever heard of to get money fast.
Heather Abraham
12:43 30 Jan 20
Going to the bank for a loan has never been my thing. So I'm real glad that I can get a title loan online. I don't mind that nearly as much.
Philippe Corbitt
21:48 13 Jan 20
They did an amazing job answering all the questions I had and fast service.
Joyce Menendez
23:17 03 Aug 18
About This Location
Best California Insurance- Torrance provides registration services for 5 Star Car Title Loans customers. The store is located at 1710 Sepulveda Blvd, near the intersection with S Western Ave. If you live in Torrance and in need of registration services, stop by Best California Insurance- Torrance that works with 5 Star Car Title Loans in Torrance. Best California Insurance- Torrance provides our clients with unmatched customer service. 5 Star Car Title Loans does not issue loans at this location.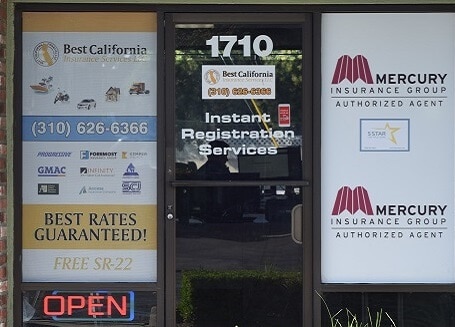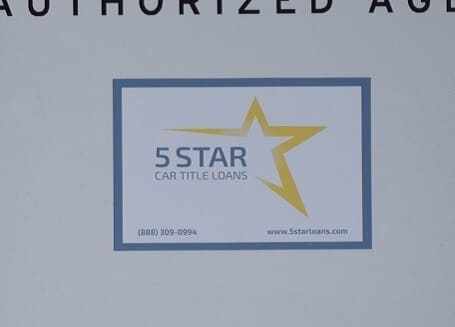 Torrance, California
Torrance is named after Jared Sidney Torrance, who, along with other investors, developed the area in the early part of the 20th century. They bought up property that was part of an old land grant from Spanish times and hired the famous architect Frederick Law Olmstead, Jr. to design the new community. The El Nido neighborhood was where many European immigrants came in those early days. Coming from Holland, Germany, Italy and Portugal, they were joined by new Mexican-American, Latino and Hispanic migrants who worked the citrus groves, the oil wells, fish canneries and other types of light industry.
Coming By Extra Cash - 5 Star Car Title Loans in Torrance
As it turns out, even if you get up and go to work everyday at your job, you can still end up behind on your bills. This can happen for any number of reasons, and it doesn't really matter why. No one wants to get behind on payments or be stuck without money to take care of emergency repairs on the home, school tuitions or any number of unexpected expenses. If you see yourself in this category, let us know at 5 Star Car Title Loans in Torrance. If you own a car, then maybe we can help you out with a fast cash loan.
Getting Cash for Your Car in Torrance
Don't think that you need to sell your car to get cash! No! With car title loans from 5 Star Car Title Loans in Torrance you might be eligible for a loan that is secured only by the value of your automobile. That means that while you keep driving your car, you can also get money. There is an application at the bottom of this page that you can fill in and submit to us. When we get it, one of our clerks will go over your details. If we find that your car is valuable enough, that you can meet our credit specifications and that you can repay a cash loan, we will contact you to set up a meeting. You might get pre-approved for a loan beginning at $2,600 while still at home!
Apply for Cash Today in Torrance!
Don't worry about your credit rating when you apply for a loan from 5 Star Car Title Loans in Torrance. If you meet our credit requirements, you can still be approved. Keep your car and get cash!