Title Loans in Akron, Ohio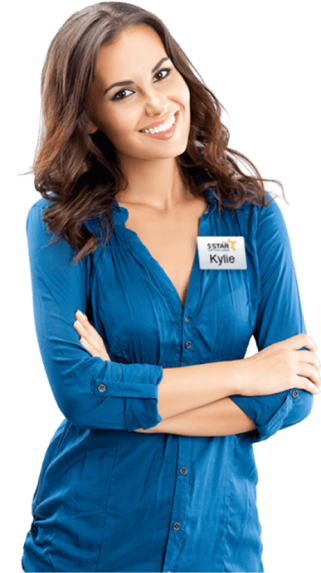 Customer Centered Service

Providing excellent customer service and a positive loan experience is 5 Star Title Loans top goal and we work tirelessly to make this happen for each and every customer.

Loans for Low Credit Score

We don't like turning away customers simply for having a bad credit score. We will work hard to get you a loan regardless of your bad credit.

Easy Application Process

We understand the urgency when getting a loan, so we offer simple options for applying. You can choose to apply either by phone or online.
Products

Car Title Loans

Payday Loans

Bad Credit Loans

Personal Loans

Online Title Loans

RV Title Loans

Process

Apply by phone or online

Complete all necessary requirements

Visit our local if needed

Get your money

Requirements

Car details

Personal details

Car title

Identification

References

Benefits

Keep driving your car

No prepayment penalties

No hidden fees

Quick funding

Personable service
5 Star Car Title Loans in Akron, Ohio
Even though a traditional job helps you maintain a regular and steady income, most expenses are sudden and so unexpected that barely anyone can maintain their lifestyle without any financial help.
While the traditional bank loans are the first go-to for many financially stuck people, their lengthy paperwork, and hard credit checks make it very hard for people to get a quick personal loan for themselves.
Luckily, there are other easy ways where the residents of Akron, Ohio can apply for a cash loan and get themselves some immediate help.
At 5 Star Car Title Loans, we offer better and easier alternatives for traditional loans where applicants can get an auto title loan using their car and few documents.
Auto Title Loans: What Are They?
Auto title loans are alternative secured loans that allow a borrower to get access to quick funds by using their vehicle's title as the collateral.1
These loans are intended primarily for the personal and household needs1 of Akron, Ohio residents where they can use them to cover their medical, seasonal, legal, and other types of expenses and bills.1
Auto title loans are generally by other names too. Some of the alternative used terms are:
Car Equity Loan
Automobile Title Loan
Pink Slip Loan
Title Pawn
Car Title Loan
Vehicle Title Loan
Why Title Loans are a Better Option?
Title loans have one of the simplest, streamlined, and straightforward loan processes1 as compared to other short-term financing options such as bank loans, payday loans, service student loans, etc.
Here are 2 great reasons why choosing title loans for personal financing is a more suitable option for residents of Akron, Ohio:
The easy and streamlined loan application process allows the applicants to avail of some fast money in their bank account (in some cases within 24 hours).2
Your collateral (the car) will be with you during the repayment period and you can drive anywhere while paying back the loan.4
Online Title Loans In Akron, Ohio
With 5 Star Car Title Loans, you can easily apply online and complete the application process faster to get their funds within the same business day.
Step 1: Finding Your Loan Eligibility
You can call the 5 Star team at (888) 309 0994 or go to the 5 Star Car Title Loans website to fill out a simple online form and check whether you are eligible for a title loan in Akron or not.1
The info form will require you to submit some primary details about your vehicle and yourself such as name, car model, make, brand, income, address, etc.
Step 2: Applying and Submitting Required Documents
After the conditional approval, the service executives will give you a call and let you know the conditions and terms of the title loan.1 They'll discuss the minimum loan amount you can access, all the competitive interest rates and repayment schedules, etc.1
You'll be required to submit the following documents:
A Lien Free Vehicle's Title
Proof Of Reliable Income
Proof Of Address in Akron, Ohio
A Government Issued Photo Id
References From Other People
Step 3: Final Approval and Money Deposit
Once our team verifies the given information and documents, you will be sent a detailed contract with all the discussed terms and conditions.
When you sign and express written consent in favor of the loan terms, the 5 Star team will process your loan request and will send you some fast cash into your account within 24 hours.2
Available Payment options for Akron Title Loans
Direct Deposit into The Bank Account
Mailing Check
Money Transfer from MoneyGram
Cash Collection at The Nearest Participating Store
What Do I Need To Be Approved For An Auto Title Loan in Akron, Ohio?
To be pre-approved for a cash advance loan in Akron, an applicant will be needed to satisfy certain conditions.
Particulars To Qualify For A Car Title Loan in Akron, Ohio
Applicants must present a clean and lien-free title of the vehicle they are using.
Applicants must have an Ohio or government-issued ID with them.
They should have a steady and reliable source of income.
Applicants must be 18 years old or above.
Where Can I Use The Car Title Loan Amount?
Unlike traditional bank loans, auto title loans are used to meet the short-term need of a consumer. Title loan companies have a very easy and streamlined application process where people don't have to wait in lines or go through excessive paperwork.1
These quick personal loans are primarily meant to solve the sudden cash crunch of residents and the loan proceeds are meant to be used for personal and household purposes.1
Here are some of the most common uses of auto title loans in Akron, Ohio:
Family vacations
Home Repairs
Medical Bills
Rental Bills
Birthday Parties or Other Special Occasions
Legal Expenses
Funerals
Are Car Title Loans In Akron, Oh Based On Credit?
Even though some title loan companies can do a regular credit check,1 the credit history of the applicant is not the main deciding factor for the title loan. Title loans are secured by particular collateral and eligibility is decided on multiple factors including:1
Repaying Ability
Title loans determine applicants' eligibility by checking their ability to repay the loan amount.1 If you have a source of steady and reliable income, the chances of your getting approved for a title loan and securing large amounts of cash increases significantly.
Car's Market Value
As the cash title loans are secured against your vehicle, the condition and market value of the car do have a major impact on the eligibility and other loan terms such as interest rates, loan amount, etc.1
So, if you want to get the best offer on a title loan at competitive interest rates, make sure you use a well-kept car with a good brand and model.
Car Equity
Typically, the bar on the accessible loan amount depends on the equity you own in the vehicle.1 As the loan company will be securing the loan against your equity, you will need to have a good amount of it to be eligible for the loan.
How Long Does It Take To Get Approved For A Title Loan?
Your approval time is mostly dependent upon you. The quicker you meet up with our eligibility standards, the faster our team will be able to process the loan and send you the agreed-upon amount.2
The 5 Star focuses on keeping the entire loan process simplified and straightforward where the customers don't face any hiccups or issues while applying for their cash advance loan.
With 5 Star Car Title Loans, borrowers may be able to receive their funds through check, direct deposit, or money gram transfer within 24 hours of final approval.2
Do I need To Have a Job for Auto Title Loans in Akron, Ohio?
Not Necessarily!1
Title loans determine your eligibility on your paying ability.1 While having a job does indicate a source of consistent income, it's possible to get approved without having a traditional job.
In case you receive your income from alternate sources such as compensations, rentals, pension, etc. You can present your bank statements, compensation letters, or other proof and get qualified for a title loan.1
Frequently Asked Questions:
Does paying off an auto title loan early hurt credit?
No! As title loans are collateral-based short-term loans, many companies do not report your loan application to the credit bureau.1
While some companies do charge a prepayment charge. If you choose to get title loans from 5 Star Car Title Loans, there won't be any prepayment penalties or hidden fees.4
Is insurance mandatory for a car title loan?
Even though there are no specific requirements for having insurance, having one does indicate that you care about the vehicle and prepare for unexpected situations which can assure your agency about you being a sincere applicant and can help you during the loan process.
How to pay back my title loan?
You can discuss the repayment mode and method during the application process. Applicants can opt to pay the whole loan in one go or pay it back in smaller monthly payments according to their convenience.1
Can I get a title loan if the title is not in my name?
Unfortunately, no. Having a clean and lien title is one of the prerequisites to applying and qualifying for a title loan.1 However, you can visit your local DMV with a few required documents and transfer the title to your name to get yourself a title loan.
Can you do title loans online?
Yes, we understand that no one wants to waste their time in long queues or visiting places. Thus, you can apply online and get a title loan in one business day.2
You can also skip -an in-person vehicle inspection by uploading the latest photographs to the 5 Star Car Title Loans website and save yourself a lot of time.
Why Should You Choose 5 Star Car Title Loans in Akron, Ohio
Here are 4 great reasons why reaching out to 5 Star Car Title Loans for your financial emergence can help you in Akron, Ohio
Reason 1 – Your Credit History Is Not That Important!
Since title loans use the car as collateral, the credit score of a person is not the main deciding factor in deciding the eligibility.1 People with varying financial backgrounds (even those who have a troubled credit history or bad credit score)can apply and get approved for a quick cash title loan.1
All you need to do is a steady income source, a car with a lien-free title, proof of address, and some references, and you'll be good to go.1
Reason 2 – They have Flexible Repayment Options
Unlike other short-term loans such as payday loans, you don't have to carry the burden of paying the loan amount in a lump sum on one set day. If you choose us for your Akron title loans, you'll have more control and freedom while repaying the loan proceeds.
Locals can choose a budget-friendly repayment plan to pay the loan back in smaller regular payments without much hassle.1
Reason 3 – They are Fast And Easy
Just go to the 5 Star Car Title Loans' web portal and fill out a quick and simple application form to check your loan eligibility in less than 5 minutes.2
Once our service representatives receive your application they will call and let you know how much cash you'll be able to borrow. You can then move to submission of documents and contract signing to get yourself some instant money.2
Reason 4 – You Can Borrow Up To Your Car's Value
A vehicle title loan uses the value of your car to determine how much cash a borrower can avail.1 People can borrow more money than offered in other lending options such as bank loans, payday loans, etc.
Call On (888) 309 0994 and Apply For A Quick Title Loan Today!
If you are currently facing a cash crunch and are tight on budget, you can reach out to the 5 Star team and get some instant money at competitive rates to cover your unexpected expenses and get through the difficult times.