Title Loans in Merritt Island, 32952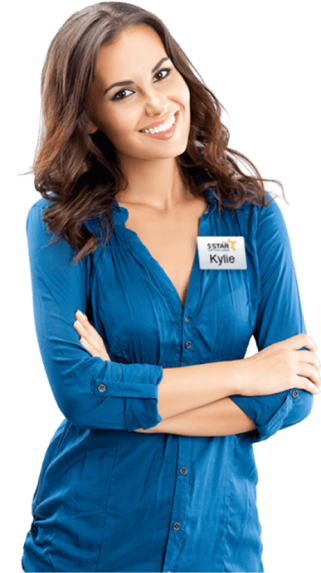 Customer Centered Service

Providing excellent customer service and a positive loan experience is 5 Star Title Loans top goal and we work tirelessly to make this happen for each and every customer.

Loans for Low Credit Score

We don't like turning away customers simply for having a bad credit score. We will work hard to get you a loan regardless of your bad credit.

Easy Application Process

We understand the urgency when getting a loan, so we offer simple options for applying. You can choose to apply either by phone or online.
Products

Car Title Loans

Payday Loans

Bad Credit Loans

Personal Loans

Online Title Loans

RV Title Loans

Process

Apply by phone or online

Complete all necessary requirements

Visit our local Vehicle Inspection Center if needed

Get your money

Requirements

Car details

Personal details

Car title

Identification

References

Benefits

Keep driving your car

No prepayment penalties

No hidden fees

Quick funding

Personable service
Nearest Locations
5 Star Car Title Loans in Merritt Island, FL
Looking for a quick loan to meet unplanned financial needs? 
Applying for a personal loan or other traditional bank loans could be the first thing that comes to your mind. However, if you have a poor credit score you may not be eligible for a bank loan on Merritt Island. Additionally, these loans don't come in handy if you need emergency cash, due to the lengthy application form and approval process.
Well, you must not discourage yourself as you can apply online for 5 Star Car Title Loans in Merritt Island, FL. With us, you may still be eligible without any credit history or poor credit score and receive the loan amount within a business day.2
What are Auto Title Loans?
Auto title loans make it possible to get money in exchange for your car's equity through a collateral-based loan.1
It's important to make sure that the car you're using as collateral is legally yours.1As a lien will be placed on your car's title once you've been approved for a loan.1
You'll obtain your loan amount and be able to keep driving your car for the complete duration of your repayment in Merritt Island. However, the lien on your car title is released once the loan and interest are paid in full.
How Does The Application Process Work?
A key benefit of obtaining Merritt Island title loans is the simplicity and speed with which lending institutions, mainly, 5 Star Car Title Loans make it possible for consumers to obtain the funds they require.
Using 4 Steps Loan Process You Can Get A Quick Title Loan in Merritt Island, FL
Call Us or Apply Online
Checking your eligibility is the first thing you need to do before applying for a pink slip loan online in Merritt Island, FL. You can check whether you are eligible for a loan by either calling us at (888) 309 0994 or heading to our online portal and just filling in some basic information. 
Submit Required Documents
A few documents are required next, including verification of your vehicle's ownership and financial ability to repay the loan. 5 Star Car Title Loans in Merritt Island, also accepts paperwork through email or fax, so you don't have to come in person.1
Sign Contract Papers
Our team will review your paperwork and send you a contract outlining the terms of your loan.
Please take the time to go through them carefully, and if you have any questions, you can reach out to our customer service department at (888) 309 0994.
Get Your Money
The loan proceeds will be started as soon as the contract has been signed and emailed back to us, and the money will be deposited into your bank account as quickly as possible, usually within one business day. 2
Car Title Loan Requirements in Merritt Island, FL
Every application for Merritt Island title loans is expected to have all of the mentioned documents ready in order to qualify for an effortless and quick title loan.
The following list of documentation that your lender may ask you for in accordance with the rules that govern title loans in the state of Florida:
Car Title
The documents proving that you have a clear vehicle title you intend to use as collateral for the loan are a must in Merritt Island. Therefore, you are required to provide a document as legal proof of ownership of the vehicle's title.1
Pictures of Your vehicle
The value of your vehicle is typically determined through an in-person inspection; however, the title loan provided by 5 Star Car Title Loans in Merritt Island is designed to make the application process as easy and stress-free as possible for you.
Sending us a few photographs over email is all that is required to validate the make, model, and age of your automobile as well as its current situation.<