Online Car Title Loans in Rohnert Park, CA
Getting quick cash has just become a whole lot easier! Our customers now have the option of applying for online title loans in Rohnert Park, CA with their cell phones! Log into our site on your mobile, fill out the application and send it in! Money could be on its way to you!
5 Star Car Title Loans is now offering a more convenient way to get your money with online title loans in Rohnert Park, CA. Use your mobile phone, laptop or table to apply for your instant cash loan!
Car Title Loans Online Application Process
Pre-Qualify – Fill out our quick online form and instantly see if you pre-qualify

Additional Info – Use our mobile app to upload vehicle photos, driver's license and car title

Loan Offer & Terms – One of our loan specialists will contact you with your loan offer
Online Car Title Loans - How it Works:
A. Submit the following info to see how much cash can you get:
Your name
Phone number
Vehicle information
Address
Date of birth
Social Security Number
B. Once pre-approved, our user-friendly mobile app will allow you to upload:
Photos of your vehicle
Driver license
Car title
C. Get an online title loans offer and terms
Upon receipt of the above described items, one of our loan specialists will be contacting you with your loan offer and terms.
D. Complete the loan process and get your money
To complete the title loan process, all* you'd need to do is stop by any FedEx store and ship the title to us. Our loan agent will print out a FedEx label for your convenience.
Once the title was dropped, we will simply direct deposit the funds into your debit or prepaid card.
*In some case you will be required to stop by one of our GPS Centers so we can install (free of charge) a tracking device onto your vehicle.
Online Title Loans in 4 Easy Steps
Enter Your Car's Details: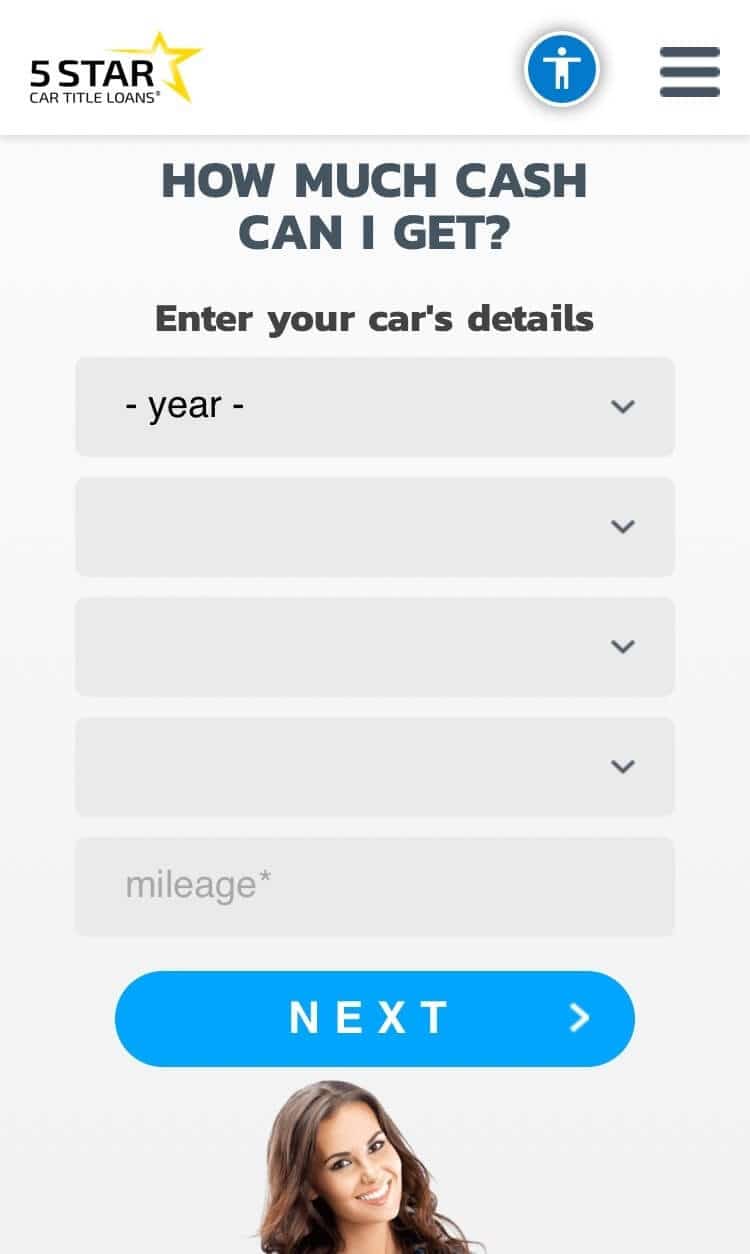 Your Personal Information: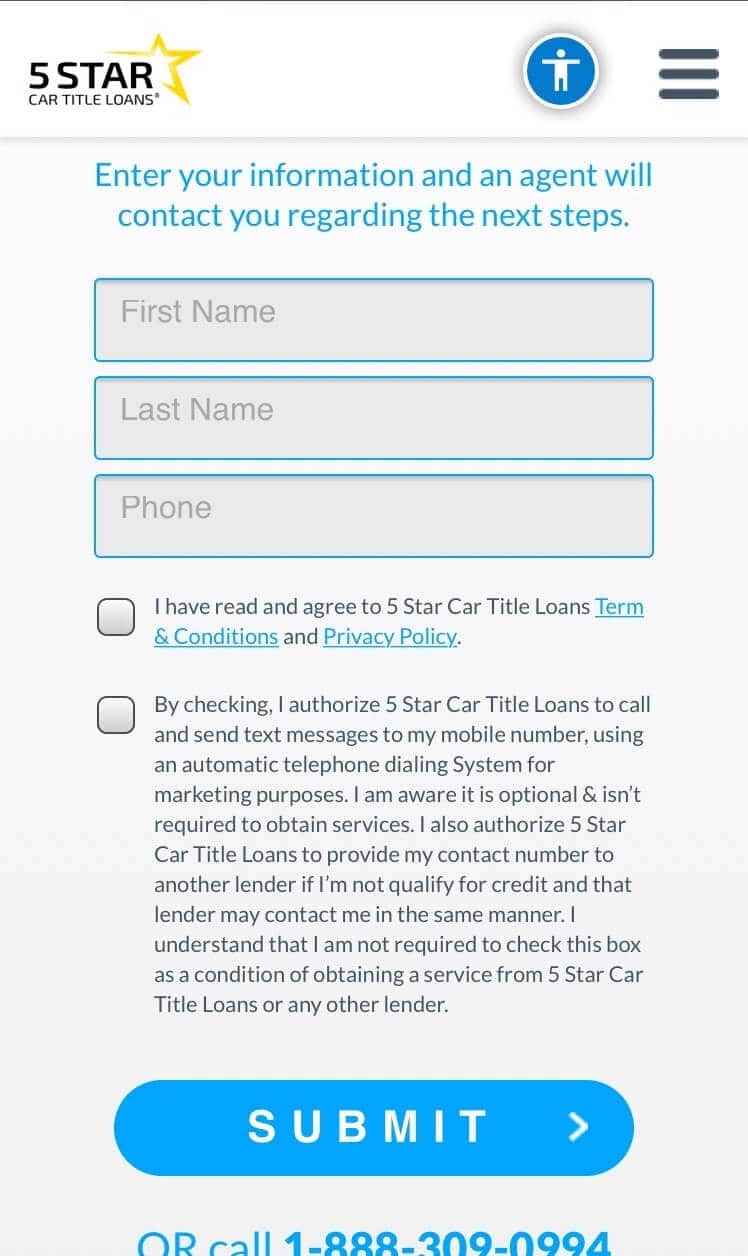 Address, Date of Birth and SSN: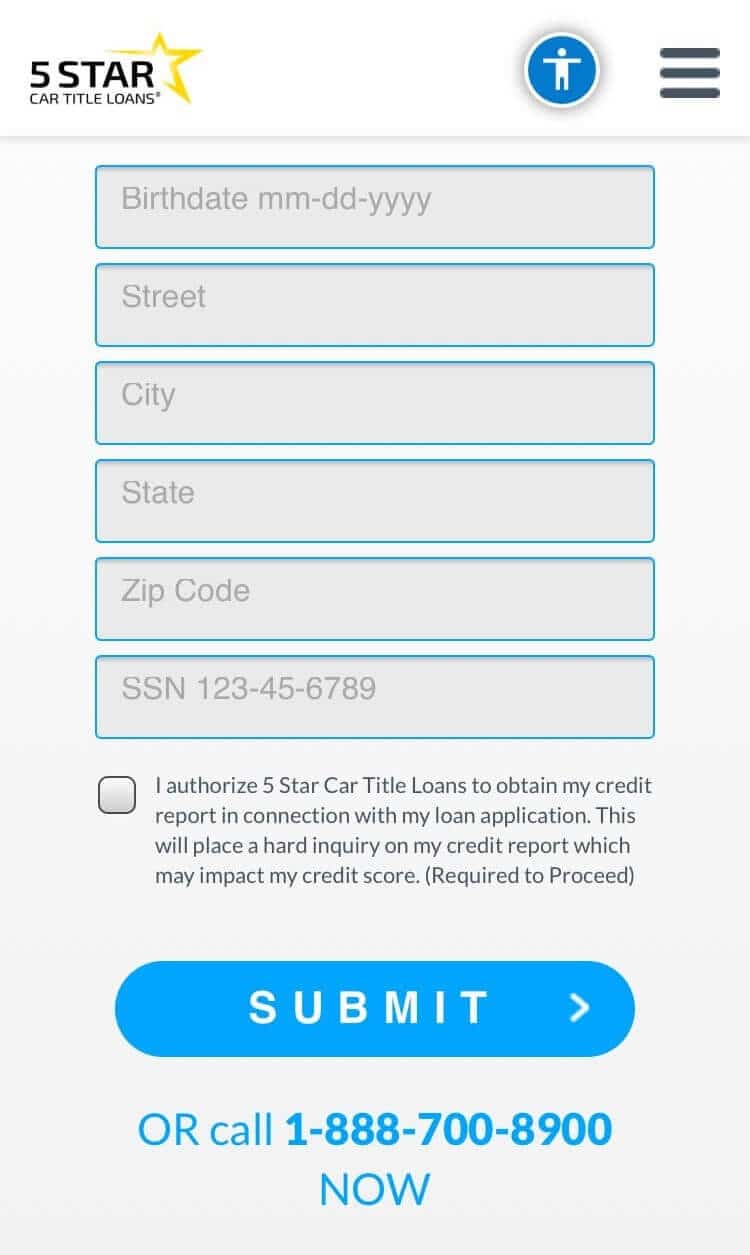 Upload Photos of Your Vehicle: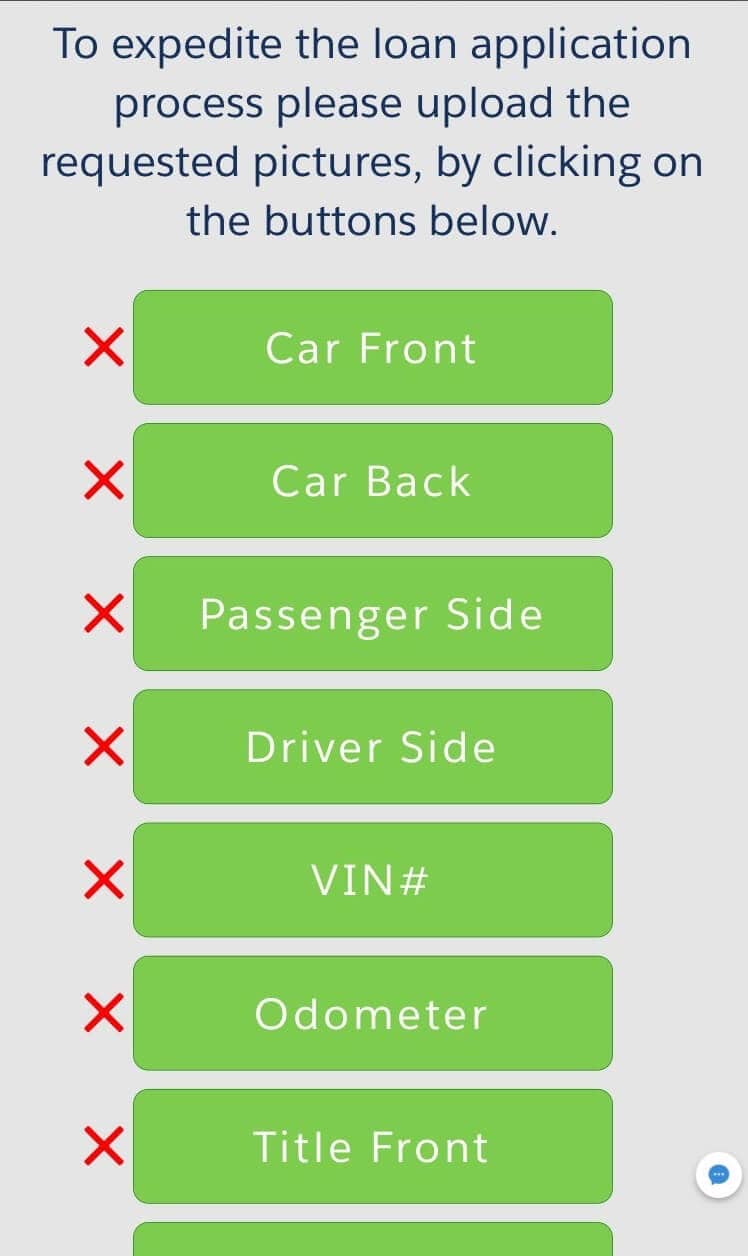 Getting an Online Title Loan in Rohnert Park, CA Streamlines the Process:
Compare rates and pre-qualify online
Apply using our website instead of visiting our branch
Get a fast approval decision
Get a free estimate – compare a variety of offers!
Get a direct deposit of funds* to your debit card or a prepaid card


*You can also walk into any MoneyGram location inside a Walmart Center close to you and pick up Cash at the MoneyGram kiosk
Products Details
Any Credit History Accepted

Title Loans Ranging From 25% to 120% of Car's Value

No Extra Fees or Penalties for Prepayment

Annual Percentage Rate (APR) From 60% Up to 175%

Keep Driving Your Vehicle!
What Are Car Title Loans in Rohnert Park, CA
Car title loans in Rohnert Park, CA are personal loans that use your car's value as collateral. They are car title loans completely online, so they are quick and easy. The main requirements are ownership of a car or vehicle with value, income sufficient to be able to pay and other credit factors. Apply and receive a quick reply.
Ways of Paying Back Car Title Loans
Since all of our customers have different needs, we have created a few different ways you can pay back car title loans. You can choose whichever method is the easiest for you. If you need more help or explanations, give our office a call.
1. Paying by cash – if cash is the most convenient method for you, then take your money into a 7 Eleven store. The cashiers are able to accept your monthly payment.
2. Paying by check or cashier's check – Simply drop your check in the mail in time for it to arrive at our office before your payment due date.
3. Online account payments – It's easy to pay online if you set up an account. We can help you do that and then each month you can submit the payment online.
4. Phone payments – In order to make your payment over the phone, you can give our loan agents a call. Give them your credit or debit card info and they'll help you with the monthly payment.
Quick Loans for Bad Credit in Rohnert Park
People who have a poor credit history can apply for quick loans for bad credit in Rohnert Park. They are able to apply and complete the entire process online. When the application is reviewed by our loan agents for preapproval, many factors are taken into account. It's not only the credit h istory that is taken into account but also the value of the vehicle used for collateral, ability to pay and our basic credit specifications. Anyone with any credit rating can get car title loans for bad credit. Even if you aren't sure you are eligible, go ahead and apply. You might be surprised and get the easy online loans for bad credit the same day!
Benefits of Online Car Title Loans in Rohnert Park, CA
If you are not familiar with fast title loans, you will be pleasantly surprised at all the benefits. Here are a few of the advantages that our customers come away raving about:
1. Online convenience: From A to Z, everything you need to do to apply and complete the process for online car title loans in Rohnert Park can be performed from your own home or office. Wherever you are with internet access, you can take care of your fast title loan. Use your mobile phone, table or computer from any location at any time.
2. Free Online Estimates: To find out if you can prequalify for cash title loans, you don't need to pay anything. Without any cost to you, you can apply and receive our offer.
3. Quick to compare: You can prequalify for best car title loans within minutes of sending in your online application. You will get offers from various loan companies after sending in one application. Compare and choose the best title loan for you.
4. Help with your debt: At 5 Star Car Title Loans, you can get a loan that will pay off your debts. That way, you will be making one single monthly payment instead of several.
5. Many credit types accepted: If your credit history isn't good, don't worry. You can still be approved for bad credit title loans. When making a loan decision, we'll take a look at the value of your car, your ability to pay and your educational background. If you have a steady job and a good background, you can till be approved for vehicle title loans.
Frequently Asked Questions
1. What do I need* to have when I apply for car title loans completely online?
To apply for car title loans completely online, you should be prepared with:
Car title free and clear
Details of your employer, such as email and address
Current pictures of your car
Proof of income to be able to repay the loan
Valid ID
*Sometimes other documents are needed, such as proof of residency or insurance documents.
2. How much can I get with auto title loans?
At 5 Star Car Title Loans, you can get from 25% to 120% of your vehicle's value. The amount depends on your ability to pay and our credit specs, but the minimum auto title loan is $2,600.
3. How do I get a clear car title after I finish paying?
When your final payment has been made, our name will be taken off your title and you'll get a free and clear title in return. You can expect to receive it in the mail.