5 Star Car Title Loans Google Reviews:
The wonderful people at 5 Star Bad Credit Loans helped me through my loan this week and the process was fantastic. The team was very communicative and helped ensure all of my document submissions happened on time and without issue. Best place to get a loan with bad credit.
Sanai Desirae
15:40 10 Jun 21
No matter what you need the money for 5 Star Bad Credit Loans is willing to help.. They don't ask lots of questions or give you a hard time, just help you find the best online personal loans for bad credit FOR YOU. Thank you for everything!!
Amya Dwayne
06:06 08 Jun 21
5Star BCL were so wonderful during the whole bad credit loan process. Everyone was nice and super responsive, and no one minded my stupid questions. Would refer them to all my friends and family!
Millard Mori
04:46 08 Mar 21
I figure if I mess up my accounts and don't have money to pay my bills on time, it's better to get a fast loan than to pay them late.
Ruth Glover
09:43 19 Feb 21
Overall fantastic experience with 5 star BCL. I cannot recommend anyone else for people who are in need of a a bad credit loan online. Thanks for everything guys!
Jose R. Johansen
11:22 14 Feb 21
Hear me out on this- there is no better company for bad credit loans. These guys get the job done and get you the funds you need! LOVED IT!
Flicker lieh
20:09 19 Jan 21
Loved 5 star car title loan attitude and service. Friendly melllow and super fast response!
Alyssa Donovan
08:20 28 Jan 18
About This Location
Alice's Insurance Services LLC provides registration services for 5 Star Car Title Loans customers. The store is located at 1677 W Base Line St, near the intersection with N Wilson St. If you live in San Bernardino and in need of registration services, stop by Alice's Insurance Services LLC that works with 5 Star Car Title Loans in San Bernardino. Alice's Insurance Services LLC provides our clients with unmatched customer service.
*This location is permanently closed. It does not issue loans.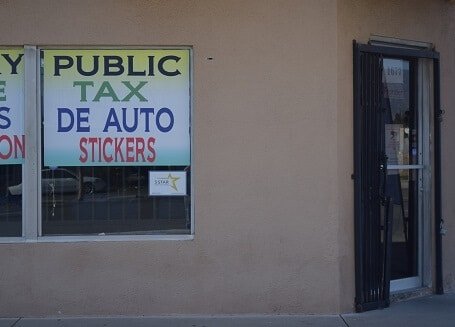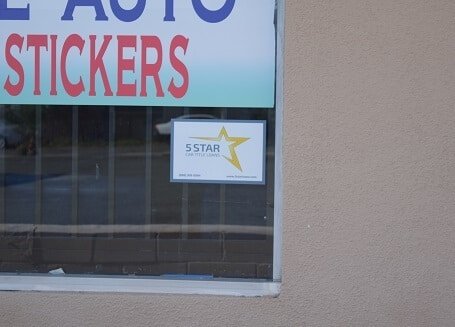 Nicknames of San Bernardino, CA
There are so many good points to make about living in San Bernardino that the residents have had a hard time deciding on the best nickname. The different names, so far, include Gate City, Berdoo, City on the Move, San Berdoo, The Heart of Southern California and The Friendly City. Since its location is in the area of the Riverside – San Bernardino metropolitan area, it is also referred to as part of the Inland Empire. It's only the state's 17th largest city, but it hosts several diplomatic missions, including the consulates of Mexico and Guatemala. It is also home to California State University, San Bernardino.
Saving Money in San Bernardino
There is really a lot of cool stuff going down in San Bernardino! It's no wonder people like to visit there amongst all the friendly residents. But for the residents living in the city, life can get rough if there's not enough cash to live on. For instance, if you or someone you know changed jobs, they might have to wait a bit for that new salary to be processed. Or do you have some unexpected expenses to pay for, or college tuition payments due? Whatever your need is, you can apply to 5 Star Car Title Loans in San Bernardino. People who own cars are eligible to request car title loans for quick cash.
Cash Loans at 5 Star Car Title Loans in San Bernardino, CA
When we get your request for a quick loan, we'll figure out how much your car is worth according to our up to date sources. If its value is high enough, if you can pay the loan back and you meet our credit specifications we will contact you to continue the loan process. We even give loans to people with bad credit so don't be afraid to apply. You'll still be able to keep your car if a loan from 5 Star Car Title Loans in San Bernardino is approved.
Securing Your Title Loan
If we are able to process a title loan for you, we'll be able to use the value that you have built up in your car as collateral. We can still let you keep your car though, since 5 Star Car Title Loans in San Bernardino will be on the title as a lien holder. Our loans begin at $2,600, so go ahead and apply now! Apply today for a car title loan from 5 Star Car Title Loans in San Bernardino: (909) 963-1187.