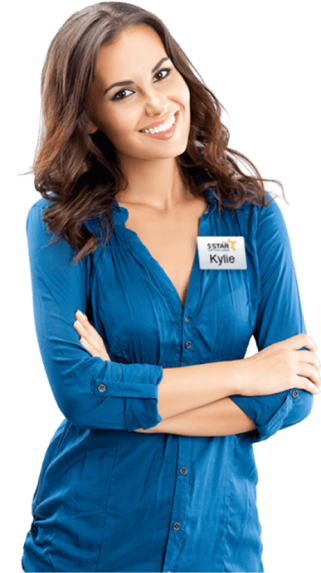 Customer Centered Service

Providing excellent customer service and a positive loan experience is 5 Star Title Loans top goal and we work tirelessly to make this happen for each and every customer.

Loans for Low Credit Score

We don't like turning away customers simply for having a bad credit score. We will work hard to get you a loan regardless of your bad credit.

Easy Application Process

We understand the urgency when getting a loan, so we offer simple options for applying. You can choose to apply either by phone or online.
Products

Car Title Loans

Payday Loans

Bad Credit Loans

Personal Loans

Online Title Loans

RV Title Loans

Process

Apply by phone or online

Complete all necessary requirements

Visit our local if needed

Get your money

Requirements

Car details

Personal details

Car title

Identification

References

Benefits

Keep driving your car

No prepayment penalties

No hidden fees

Quick funding

Personable service
5 Star Car Title Loans In Carmel, IN
An unexpected and big expense can often catch us by surprise and it can become difficult to plan the remaining month. Therefore, to survive through such times, many of us try to get a hold of extra cash.
Although the most ideal way of getting extra money is by borrowing money from traditional lenders such as banks, it comes with a lot of waiting and a big pile of paperwork.
To avoid getting stuck under such a lengthy process, people look for other short-term personal loans such as payday loans and title loans.
Now a payday loan has a very short repayment span. Therefore, it becomes a better choice among the people of Carmel Indiana to opt for flexible and easy title loans.
5 Star Car Title Loans offer affordable auto title loans for residents of Carmel with which they can settle their immediate cash needs.2
What Are Car Title Loans?
Auto title loans are secured loans that allow borrowers to borrow off their vehicle's current equity by using their car title as collateral.1As the lien is placed on the title, the borrowers can freely drive their car wherever they want while paying back their loan.1
There are other terms that can be used interchangeably for a title loan such as:
Vehicle Equity Loans

Auto Title Loans

Pink Slip Loans

Car Title Loans

Auto Equity Loans

Vehicle Title Loans
How Do Car Title Loans In Carmel Work?
Car title loans have a straightforward process. You have to apply for a title loan in Carmel after which you will be asked to submit some necessary documents. Among those documents, one will be your car's title. 
The car title loan lenders put a lien on the vehicle title and give money in exchange.1The lien stays until you repay the whole loan amount and the respective interest to the lender.
Once you repay the complete loan, the lien will be removed and you will have a clear title back with you as the sole owner.1
Get Online Title Loans In Just Three Easy Steps!
5 Star Car Title Loans offers easy and secure online title loans that have a smooth and streamlined loan process. The title loan process starts by applying online through the official website of 5 Star Car Title Loans. And in just three steps, get your hands on funds!1
Step One: Fill Out The Loan Application
The first step of getting Carmel car title loans is filling out the online loan application. This will take no more than 5 minutes;2 all you need to do is fill out your details and a few important details about your car.1
Instead of filling out the form by yourself, you can simply call 5 Star Car Title Loans, and a loan agent will complete the application for you.1
Step Two: Send In the Documents
Based on the information received, you will get conditional approval, (the final approval will be given after the pending review of documents.)1
After our team gives a green signal, we will request you to submit some required documents which will be used for verifying your information. The sooner you submit the documents, the faster the loan application will proceed.1
Step Three: Get Final Approval
Following the verification, you will get the final approval. Once you receive the final approval, the loan officer will share important terms such as the minimum loan amount, interest rates, annual percentage rate, APR, payment terms, etc.1
Although we know our applicants are proactive & will give attention to details, we encourage consumers to carefully read the terms & conditions. In case you stumble upon a doubt, you are free to ask the questions.
Collect Your Funds!
After you have carefully reviewed the details and agree with the same, you can send the signed loan contract and expect to get your money within the same day!2
Use Title Loans in Carmel Indiana To Cover Personal Expenses
People get car title loans in Carmel Indiana to meet some of their unanticipated expenses. Since an auto title loan is a short-term personal loan, its loan proceeds are intended primarily for personal and household purposes.1
In Indiana, the title loan can be used to pay:1
Your rent

Your mortgage

For your home repairs

For funeral expenses of a close family member

For legal expenses

For car maintenance and repairs

For medical expenses

For debt relief

For Veterinary expenses
How Much Cash Can I Get With an Auto Title Loan?
Since the loan amount is based on different deciding factors, minimum loan amounts vary from one applicant to another. There are various factors considered while approving a title loan, however, the following three hold the most weight when the amount is calculated:1
Your Income & Ability To Repay
Proof of steady income is used to demonstrate the ability to repay the loan. The income (both monthly and annually) will be examined by the lender to confirm if you can afford a title loan.1
The Equity Value of Your Car
Usually, the loan amount depends on the equity of your car. As title loan lenders secure the loan against your car's equity, you need to have an adequate amount of equity.1
Car's Market Value
The condition of your value will determine its market value and the market value will further help in determining your loan amount.1
With 5 Star Car Title Loans, customers may get access to around 75% of the vehicle value.1
I Have A Bad Credit History, Can I Still Get a Car Title Loan?
Yes, you may get a title loan even with a bad credit score.1
When it comes to title loans, the lender's credit criteria include different factors. There are three deciding factors such as the applicant's ability to repay, car equity value, and market value.1
If you have a poor credit history but have adequate equity in your car and can demonstrate a solid ability to repay, you can qualify for a title loan. Your financial history will not have a big effect on your eligibility.1
Important Documents For Getting a Title Loan In Carmel, Indiana
To get a title loan in Carmel, Indiana, you will need to have certain required documents. Now, don't you worry, these are some basic documents that everyone has. Have a look:1
Government or State-issued ID:

Submit any ID with your photograph that is issued by the government. You can use your driver's license, your passport, and so on.

Recent Photos of Car:

To show the condition of your vehicle, you will be requested to share recent photos of your vehicle from different angles. The photos should include the front, back, and the VIN of the vehicle.

Income Proof:

Bank statements, pay stubs, tax returns, or other documents showing a steady flow of earnings can be used as proof of income.

Proof of Residence:

Submit your utility bills, mortgage, or rental agreements to show your proof of residence.

Qualifying Vehicle Title:

Make sure you have a vehicle title in your name, stating that you are the sole vehicle owner.
How Can I Receive Car Title Loans Money?
Different people prefer different ways of receiving money, and so, we advance a range of convenient options. You can receive money in the way that suits you the most by choosing any of the following funding options based on your ease & comfort:
Mailed Check

Direct deposit to your bank account

Money Transfer from MoneyGram

Cash Collection at The Nearest Participating Store
Pay Early Without Worrying About Prepayment Penalties
With 5 Star Car Title Loans, you can easily repay your loan earlier and take off the stress of debt hanging onto your head.
If you have extra cash to cover up the remaining loan amount, you can do that without worrying about being charged with hidden fees.4
We offer complete transparency; all the details can be found on our website. However, we still encourage our customers to take charge of confirming every detail before indulging in any kind of contract.
Do Online Title Loans Carmel Need Any In-Person Inspections?
5 Star Car Title Loans extends complete online loan applications which simplify the process of getting title loans in Carmel. In just a few clicks, you will be able to get instant money! 
Since it is an online process, you won't be called for an in-person inspection or no loan agent will visit you for the same.