5 Star Car Title Loans Google Reviews:
I heard about auto title loans from the guys at the plant, but I never imagined myself getting one. That is, until I was stuck for money and no one would give me a loan. I used my car to get the money I needed, and now I know why everyone raves about them!
Langley Trepanier
06:25 30 Dec 19
I've gotten title loans before but never using my car as security. I have an expensive car, so it was the right thing for me to do. After they checked its value and asked me some more questions, they gave me the money I needed.
James Lambert
10:40 17 Dec 19
If you've ever tried to get personal loans from your bank, you can understand my dilemma. I'd been a customer at this bank for ten years. All was fine when I went to deposit money. But the day I needed a quick loan they acted like they didn't even know me. All the stacks of paperwork they left for me to read and sign. You know what? I walked out and applied for a title loan instead. I had the money I wanted the same day.
Michelle Pullman
07:41 07 Dec 19
Jennifer Alvarez
07:33 24 Oct 18
Bryan was very helpful &' Respectful. I would glady recommend his service to anyone.
Jasmin Huerta
04:01 24 Oct 18
Alejandro Flores
03:34 24 Oct 18
About This Location
Gomez Insurance Agency provides registration services for 5 Star Car Title Loans customers. The store is located at 3641 Mitchell Road Suite D, near the intersection with Don Pedro Rd. If you live in Ceres and in need of registration services, stop by Gomez Insurance Agency that works with 5 Star Car Title Loans in Ceres. Gomez Insurance Agency provides our clients with unmatched customer service. 5 Star Car Title Loans does not issue loans at this location.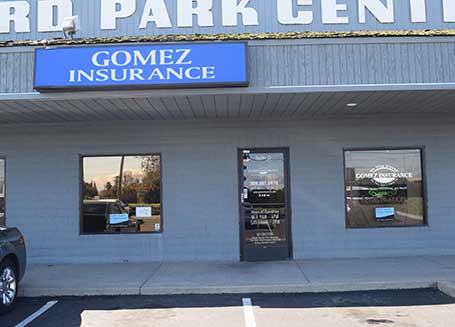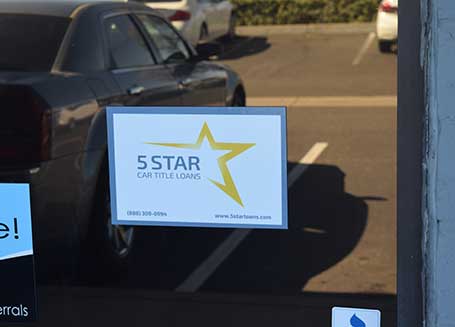 5 Star Car Title Loans in Ceres
If you live in Ceres and you're a little short on money this month, a quick online loan from 5 Star Car Title Loans in Ceres can save the day! Send us your application and let's discuss how we can help you with a personal loan.
What Are the Differences that Make Car Title Loans So Much Better than Payday Loans?
There are several reasons that auto title loans are preferred over payday loans. The first one is how much easier it is to pay back car title loans. They are set for a longer period of time, so you can make convenient monthly payments. Since they're spread out over a longer term, they are usually more money too. When you reach the end of your payment contract, you will be totally finished. Your balance will be zero. With payday loans, on the other hand, they are only given out for 2-week periods, and for smaller amounts. If you need to request another one, they start completely over, so it is very difficult to ever reach the end.
If I Have Poor Credit Can I Still Apply for No Credit Check Loans?
Anyone with any credit history is welcome to send in an application for car title loans online. If you meet our other credit criteria, you might get 24-hour approval for a bad credit loan. Send in your application and let's see how we can work together.
How Much Money Will I Get with California Title Loans?
Generally speaking, the minimum amount of auto title loans from 5 Star Car Title Loans in Ceres is $2,600. That is to say, that is the figure that we begin with. If your car is particularly high in value and you meet our other criteria, you could receive a personal loan up to $20,000.
Are There Some Hidden Fees in Online Loans for Bad Credit?
No, you will not be surprised with any unexpected or hidden fees. We will let you know ahead of time exactly what the charges will be, so you can carefully plan your budget. If you decide that it would be better for you to prepay your loan, there are no charges for that either. No prepayment penalties are charged.