Title Loans in Cuyahoga Falls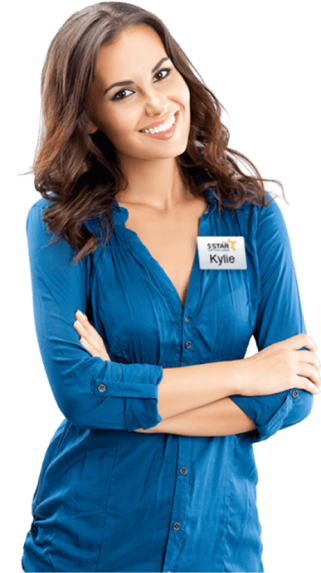 Customer Centered Service

Providing excellent customer service and a positive loan experience is 5 Star Title Loans top goal and we work tirelessly to make this happen for each and every customer.

Loans for Low Credit Score

We don't like turning away customers simply for having a bad credit score. We will work hard to get you a loan regardless of your bad credit.

Easy Application Process

We understand the urgency when getting a loan, so we offer simple options for applying. You can choose to apply either by phone or online.
Products

Car Title Loans

Payday Loans

Bad Credit Loans

Personal Loans

Online Title Loans

RV Title Loans

Process

Apply by phone or online

Complete all necessary requirements

Visit our local if needed

Get your money

Requirements

Car details

Personal details

Car title

Identification

References

Benefits

Keep driving your car

No prepayment penalties

No hidden fees

Quick funding

Personable service
5 Star Car Title Loans in Cuyahoga Falls, OH
Despite regular income and management of funds, there can come a time that is filled with financial hardship. To deal with such situations, emergency funds are needed which a majority of Americans lack.
At times like that, borrowing money seems the only viable option. And there are different ways to do so. In Ohio, the two popular methods that people choose from include asking their friends & family to lend money or turning to traditional bank loans.
While bank loans take a lot of time and borrowing money from your friends cannot always be the answer, getting an Ohio car title loan can be of great help! Title loans in Cuyahoga Fall OH are short-term financing options that can help you get money in just one day,2 without many formalities.1
5 Star Car Title Loans presents convenient and affordable title loans in Cuyahoga Falls oh using which you can handle your financial situation a little better.1
What is a Title Loan?
A car title loan or pink slip loan is one of the secured loans in Cuyahoga Falls, Ohio that is sanctioned against collateral. As the name implies, these pink slip loans use car titles as collateral on which the lender puts a lien and in exchange, releases the funds.1
Getting Auto Title Loans is Easy! Just Three Easy Steps And You Can Have Your Money!
The process of getting an online title loan with 5 Star Car Title Loans is a smooth one; you can easily complete the loan applications sitting on your couch, at your home! But hold on, it even gets easier than that. Online title loans do not need in-person inspections; there are easier alternatives to them.1
Have a look at this three-step loan process:
Apply Online For Auto Title Loans
Start by filling out the online loan application. You will be requested to share your personal information such as your name, address, income, phone number, and car details.1
Or you can simply call us and get in touch with a loan agent and he will get your process going.1
Get Your Eligibility Checked
Once you have completed the first step, you will get conditional approval based on the shared information. However, the final approval awaits the pending review of the document.1
So, you will be then requested to turn in some essential documents that will be needed for verification of your information.1
Collect Your Funds!
If your information checks out, you will be then given an estimate of the minimum loan amount, the APR, interest rates, monthly payments, etc. Make sure to carefully read the details and then confirm it with the loan agent.1
The same terms and conditions will be included in a loan contract upon signing and you expect to receive funds anytime between today and one business day.2
How Much Cash May I Borrow with Cuyahoga Falls Title Loan?
The loan amount is subject to different factors. As these factors do not stay constant for all applicants, the amount varies from one case to another. Three primary factors are considered while deciding the amount of loan to be given:
Your Income & Ability to Repay
By far the most important factor is your ability to pay the loan back which is determined by your income. Your monthly and yearly incomes are examined along with the money you owe in your name to find out if you will be able to afford the loan or not.1
Car's Equity Value
The equity left in your car will not only be used for checking eligibility but will also be used to calculate the amount. The more equity you have, the higher the loan amount you'll be able to access.1
Car's Market Value
A car inspection is usually done during the process of title loans. This inspection determines your car's market value. Factors such as vehicle year, current condition, brand, model, etc. are considered to calculate the final amount.1
At 5 Star Car Title Loan, we make sure of the fact that our customers get a fair market value. Therefore, our customers may be able to easily avail around 75 % of their car's value.1
How Long Does it Take to Get Money From an Auto Title Loan?
The speed of title loans is directly dependent on the customers. Since without the verification of information via documents, the loan process cannot move forward. If you completed your part and have shared the documents, you can expect to receive the money the very next day.2
Do You Have A Bad Credit Score? Worry Not, Apply Now!
Bad credit history is nothing to be scared of while applying for an online title loan in Cuyahoga Falls, Ohio. Firstly, car title loans have looser credit criteria meaning you can qualify for a title loan with a poor credit history.1
Secondly, car title loans consider your ability to repay, your car's equity & market values, and your credit history does not mean much to the lenders. However, a regular credit check can be conducted in some cases but that too won't affect the eligibility criteria.1
So, yes, you may get a car title loan with bad credit.1
Required Documents for Getting a Title Loan Cuyahoga Falls OH
To receive a title loan, one must comply with the state's rules and requirements. In the state of Ohio, you need to have the following documents to get money through title loans.1
A valid driver's license
You can either use your driver's license or passport or any government-issued ID card with your photo as proof of identification.
A clear car title
One must have a qualifying vehicle title with no liens. The title should be in the name of the borrower and he must be the sole owner.
Income Proof
Income proof can range from bank statements, pay stubs, disability award letters, tax statements, or another form of government-issued income to show a steady source of income.
Proof Of Residence
Your utility bills, credit card bills, mortgage, or rental agreements can be used as proof of residence.
All the Basic Requirements For Getting A Car Title Loan in Cuyahoga Falls OH
Getting online title loans in Cuyahoga Falls is a smooth and hassle-free process that comes with no long list of formalities. However, you need to adhere to some of the requirements to qualify for a car title loan in Cuyahoga Falls, OH:1
You must be 18 years of age or above

You must have a steady source of income

You must have a qualifying vehicle and a vehicle title in your name
Can I Pay My Medical Bills With Title Loan Money?
Yes, you can easily pay your medical bills. Not just that, you can do more than that using the loan proceeds from your car title loans in Cuyahoga Falls.1
The title loans are intended primarily for personal and household reasons and can be used for covering the following:1
Rents

Funeral costs

Wedding expenses

Legal expenses

Home Repairs

Car Repairs
How Can I Receive My Car Title Loan Money?
If you have completed all the formalities and the paperwork, you must be thinking about how you can receive title loan money from 5 Star Car Title Loans. The simple answer to that is, that you can pick any of the suiting options:
Mailed check

Cash

Transfer to a bank account
How Can I Repay My Car Title Loan?
Title loan payments are not limited to one form or method. You can pay back your loan with the method of your choosing. At 5 Star Car Title Loans, we accept loan repayments via:
Mailed Check

Online payment

In-store payment

Payment through the phone using credit or debit cards
Can I Qualify for a Title Loan In Ohio If The Title Is Not in My Name?
Well, you will not be qualified for title loans if you do not have the title in your name.1However, if you wish to receive a loan, you need to get the title transferred in your name by visiting the nearest Ohio BMV and following these steps:1
Visit The Ohio BMV

Bring along some important documents such as:
Your driver's license

Your vehicle title

Your vehicle registration
Submit the documents and make payment (with cash)
Once you complete the process, you will be notified about the title transfer. After the title gets transferred to your name, you can easily apply for an online title loan.1
Are There Any Prepayment Penalties?
Most people try to get rid of debt as early as possible. Hence, people try to pay off the loan earlier than the decided time but get caught by some sort of hidden fees or a prepayment penalty.4
However, 5 Star Car Title Loans are different when it comes to prepayment penalties. We do not charge you any type of hidden fees or penalty even if you repay the loan earlier than the decided period.4
What Can I Do If I Can't Afford My Title Loan in Ohio?
Your financial situation can fluctuate and there is no guarantee tha