5 Star Car Title Loans Google Reviews:
Thankful for 5 Star CTL being there! They were amazing and attentive to my needs. Made sure I got the best loan possible. Please give them a try!!
Regina Aiyana
11:48 15 Mar 21
My sister recommended them to me and I am so glad she did. They were exactly what I was looking for. They have an easy and simple process, everything was super fast and best of all was their understanding and kindness. Thanks 5 star you were epic!
I love calling because the representatives are very professional, they have great spirits. The wait time is not long and it does not interfere with my daily schedule which is important since I have a crazy work schedule.
Messmer Northrup
06:43 02 Feb 21
Very attentive and personable service which makes you feel like you are talking to a friend not borrowing money from a lender. Loved the friendly staff here!
David Alday
12:54 15 Jan 21
I got it done within a couple hours it is as simple as they say. Great service and loan representatives who are extremely knowledgeable on payday loans so you feel confident in your choice.
Stephen Juergens
12:23 21 Dec 20
I just finished my loan with 5 Star loans it was very good experience. I got my title back already with no problems from the DMV. Will come back in the future if I need to!
Steve Katz
14:35 30 Aug 20
I loved every minute of my trip to Hayward until the money ran dry. to get more cash I went online for a title loan.
Steven Lee
07:04 19 Mar 20
I want to tell everyone what a great thing it is to be able to get title loans online. They are one of the easiest ways to get quick cash.
Mack Scoville
11:52 17 Feb 20
Brandon Torres
00:46 11 Nov 18
About This Location
Nunez Insurance Agency provides registration services for 5 Star Car Title Loans customers. The store is located at 724 A St, near the intersection with Montgomery St. If you live in Hayward and in need of registration services, stop by Nunez Insurance Agency that works with 5 Star Car Title Loans in Hayward. Nunez Insurance Agency provides our clients with unmatched customer service. 5 Star Car Title Loans does not issue loans at this location.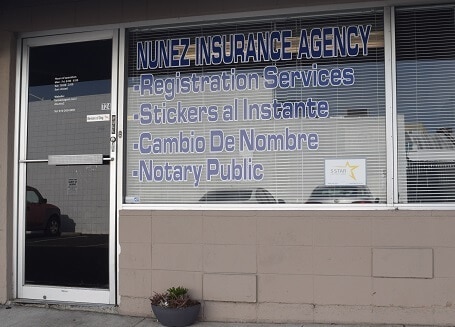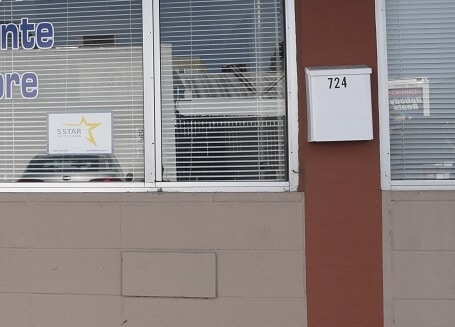 5 Star Car Title Loans in Hayward
Needing extra money is common for the residents of Hayward. It's so easy to fall into a trap of trying to pay off old bills while keeping ahead. If you could use some extra money for any reason, contact us at 5 Star Car Title Loans in Hayward.
What Kind of Credit Status Do I Need for Car Title Loans?
You might be surprised to hear that we could approve your online car title loans application today! Even with a bad credit report you can still apply for car title loans from 5 Star Car Title Loans in Hayward. What we're the most concerned with is your car and how much it's worth. Then we'll also check that you meet our simple credit specifications and that you will for sure be able to pay us back. So whether your credit is great or not so good, we can deal with that if you meet our other criteria. Send us your online car title loans application and let's see how we can help you with car title loans, even if you have bad credit!
Can You Tell Me Why I Should Apply for a Car Title Loan Instead of a Payday Loan?
Sure, and the first reason in the amount of money you can get. Payday loans are very limited in the amount of money they can provide, but car title loans begin at $2,600. In some instances, they can go as high as $20,000. Payday loans are for two weeks at a time, which is a very short time frame. When you get to the end of that two weeks and you want to take out another payday loan, the term starts over from the beginning, which makes it very hard to ever get those things paid off! You won't have that problem with car title loans. When you take out a car title loan from 5 Star Car Title Loans in Hayward, you'll get more money as well as more time to pay it back.
When Is My First Payment with 5 Star Car Title Loans in Hayward?
You won't need to make your first auto title loan payment until 30 days after you sign on the dotted line. After that first payment, we'll expect one every month. And you should know that if you want to pay off your auto title loan ahead of time, there are no prepayment penalties. Call us for more details on that: (510) 901-4314.