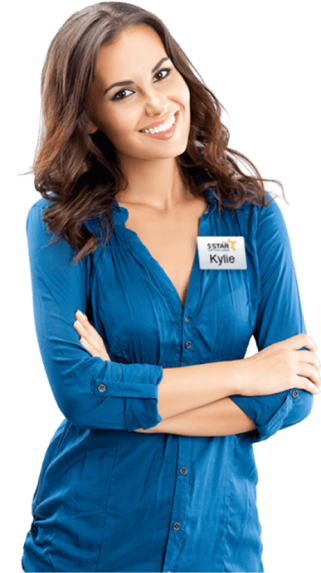 Customer Centered Service

Providing excellent customer service and a positive loan experience is 5 Star Title Loans top goal and we work tirelessly to make this happen for each and every customer.

Loans for Low Credit Score

We don't like turning away customers simply for having a bad credit score. We will work hard to get you a loan regardless of your bad credit.

Easy Application Process

We understand the urgency when getting a loan, so we offer simple options for applying. You can choose to apply either by phone or online.
Products

Car Title Loans

Payday Loans

Bad Credit Loans

Personal Loans

Online Title Loans

RV Title Loans

Process

Apply by phone or online

Complete all necessary requirements

Visit our local if needed

Get your money

Requirements

Car details

Personal details

Car title

Identification

References

Benefits

Keep driving your car

No prepayment penalties

No hidden fees

Quick funding

Personable service
5 Star Car Title Loans In Medina, Ohio
As the inflation rate has been rising rapidly, many items and services have become way more expensive. While these expenses keep on increasing and salaries for most have been the same.
Consequently, when the income is limited and expenses are unexpected, many families have to deal with excessive stress and financial burden where on certain occasions they don't have the required money.
Fortunately, there's a way by which people can easily apply and borrow some fast cash to deal with their sudden household and personal needs.
5 Star Car Title Loans presents fast and smooth online title loans where people who have a car can apply and get access to extra funds within 24 hours.2
Keep on reading to understand how a car title loan can help you:
Title Loans: What Are They?
Title loans are convenient and effortless collateral loans that allow a person to borrow money by using their car as collateral.1
In an auto title loan, the lending company places a lien on the customer's vehicle title to secure a temporary claim in the ownership and sanction the loan proceeds.1
One of the great things about these secured loans is that the customer can take the money and keep driving their car while paying back their loans.1
Title loans are also famous by further names such as :
Pink Slip Loans

Title Pawns

Car Equity Loans

Vehicle Title Loans

Automobile Title Loans
Why Are They Famous?
Pink slip loans are easy and adaptable short-term loans that are widely preferred all over the United States for 2 distinct reasons.
Relaxed Credit Qualifications
In contrast with traditional bank loans, vehicle title loans don't require people to submit tons of documents or have the perfect credit history to get qualified for the loan.1
Fast Application Process
With 5 Star Car Title Loans, people will be able to apply from their homes and get their money within 24 hours or the same business day.2
Where Can I Use the Proceeds of Medina Title Loans?
Title loans are usually acquired to deal with the sudden bills and unexpected expenses that a regular working-class individual faces.1
Unlike other financing methods, proceeds from an online title loan can be used to cover all sorts of household emergencies.1 Below is the list of how it is mostly used by the locals.
Pay Monthly Bills
Most individuals in Medina, OH have lots of bills in the regular months and sometimes their pay is not enough to cover them all. During those times, they can apply for a car title loan and use some extra cash to avoid late payments.
Hospital Bills
Medical emergencies can be stressful and often they demand a lot of cash too. Thanks to auto title loans, you can easily get more money fast and ensure that the treatment of your known and family members won't be halted.
Travel Expenses
Everyone likes to hang out and go on a relaxing vacation once in a while. But to enjoy your trip without any restrictions, you'll need to be flush with cash. Title loans can help you out by providing some extra money at a short notice.
Home Improvements
With changing seasons, we often want to tweak up our home or add something new to change the feel of our living place. But if you are worried about your budget, you can take the help of 5 Star Car Title Loans and beautify your home without any stress.
Requirements for Auto Title Loans, Medina
Title loans have a smooth application process with very relaxed credit qualifications1 where individuals can apply and take benefit of same-day cash2 despite having a bad credit history.1
Yet, if you want to apply for car title loans in Medina, OH, and get approved without any hiccups, make sure you satisfy some basic conditions including:
Applicants must be older than the legal age under the title loan laws of Ohio.

Individuals must present a qualifying and lien-free car title registered to their name

Applicants must have valid income proof to demonstrate the ability to pay back on time.
Applicants should have a stable and constant source of income.
If you are sure that you satisfy the above ones, then call on (888) 309 0994 and talk to the 5 Star team to fund yourself.
What Documents are Needed for Title Loans in Medina, Ohio?
When you are looking for a fast short-term financing option to help you out from your tough times, title loans are one of the great options. But to ensure that you get the loan amount as quickly as possible, you need to have some essential documents by your side.
Here is the complete list that can help you fund yourself faster:
Vehicle Title
When you apply for a car equity loan, title loan lenders will ask for your vehicle title on which a lien will be placed. So if you want to be approved, make sure you use a clean and lien-free title registered in your name.
Proof Of Identity 
For identification purposes, lenders will also require you to show an authentic Photo ID with your name and a clear photograph on it. Typically, a driver's license or a Passport can be accepted as proof of your identity.
Proof Of Address in Medina, OH
To be qualified and obtain a car equity loan, at the moment of applying you should be living in Medina, Ohio, and also have a record proving the same. Many loan providers do take mortgage agreements, utility bill receipts, and even property tax slips as proof of your local situation.
Proof of Employment or Income
Your income proof shows how much money you earn and whether you'll be able to pay back the loan on time or not.1 That's why many lenders would like to know about your earning sources to determine your repaying ability.
Applicants use several things such as bank statements, pay stubs, compensation letters, or SSIs as proof of income and avail themselves of same-day cash.2
Pictures of Your Vehicle
In title pawns, many terms such as minimum loan amount, interest rates, etc. are hugely dependent on your vehicle.1 And to calculate the amount, companies will need you to get a vehicle inspection done where they will determine the current market value of your vehicle.1
But 5 Star Car Title Loans customers won't have to travel anywhere to get that done. They can complete their vehicle inspection by clicking some clear photographs of their car from multiple angles and mailing them to the 5 Star team.
Several References
To add one more step, some lenders can also ask for a couple of references to verify all your credentials and other information.1 These references can be either professional or personal and can also be from out of the city.
How Does the Application Process Of Car Title Loans Work?
Unlike traditional lending methods, title loans have an effortless and smooth application process where prospects can fill in their applications, submit documents and receive the loan money while relaxing in their respective homes.1
Follow these 3 easy steps and apply for car title loans in Medina, OH today:
Apply Online
Initiate your loan process by visiting the 5 Star Car Title Loans website and filling out the online application form to check your eligibility.
In the form, provide some basic details such as an address, car model, regular income, cell details, etc. and you'll know whether you can apply for a title loan in 5 minutes.2
Send in Your Documents
After the conditional approval, the 5 Star team will contact you and discuss the process of title loans and all the terms and conditions that go with the lending process1.
Listen and understand everything carefully and ask all your doubts to ensure that you won't feel any trouble later on. Once you agree with the terms, you'll be prompted to send in the above-mentioned documents to verify your information and move further with the approval process.
Our customers can easily sidestep the unnecessary nuisances and save their time by sending all documents to our team by mail to get their applications processed from their houses.
Receive Your Loan Money
We will go through all the documents you sent and verify that the information provided is as per our guidelines and rules. Following the verification, you'll get the title loan contract with specifics such as the actual loan amount, interest rates, the repayment period, etc.
To ensure a transparent and user-friendly procedure, we encourage our applicants to read through it all before signing and ask their queries, if any.
After you send the signed copy, your request will be carried forward and you can expect to receive your loan funds deposited into your bank account within the same business day.2
Can I Get An Online Title Loan With Below Average Credit Score?
Yes, you can!1
Credit history is used by many lending institutions as a sign of how balanced a person's financial situation is. While poor credit increases the risk and affects your application with other bank loans, it's not the same case with title loans.1
Title loans are secured loans where more focus is given to the person's car and his ability to repay the loan on time.1
Therefore, even if a person has recently gone through an economic crisis and has a below-average credit, they can still be eligible for a personal loan.1
Just make sure you present a qualifying vehicle and demonstrate a strong ability for timely payments and you won't have to worry about your credit history.
What Are Auto Title Loans Based On?
Auto equity loans are well-known for having broader eligibility criteria where the companies base the applicant's eligibility on 3 major terms including:1