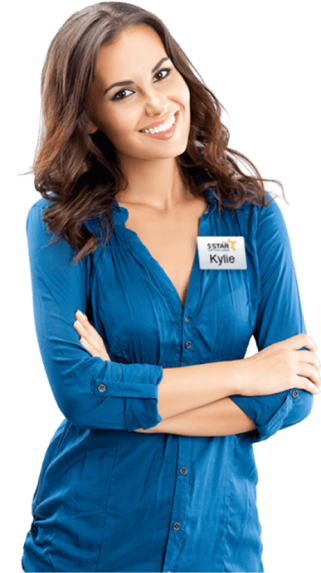 Customer Centered Service

Providing excellent customer service and a positive loan experience is 5 Star Title Loans top goal and we work tirelessly to make this happen for each and every customer.

Loans for Low Credit Score

We don't like turning away customers simply for having a bad credit score. We will work hard to get you a loan regardless of your bad credit.

Easy Application Process

We understand the urgency when getting a loan, so we offer simple options for applying. You can choose to apply either by phone or online.
Products

Car Title Loans

Payday Loans

Bad Credit Loans

Personal Loans

Online Title Loans

RV Title Loans

Process

Apply by phone or online

Complete all necessary requirements

Visit our local if needed

Get your money

Requirements

Car details

Personal details

Car title

Identification

References

Benefits

Keep driving your car

No prepayment penalties

No hidden fees

Quick funding

Personable service
5 Star Car Title Loans In Orlando, Florida
With the season becoming pleasant and entertainment parks opening up, one thing is sure that many of us would want to enjoy our weekend with some trip.
With regular monthly payments and other unexpected expenses such as car maintenance, anniversary parties, medical costs that drain your pocket and planning one becomes really hard.
Luckily, there are some easy short-term loans in Orlando, FL that can help you avail of some quick cash2 and pay for these sudden bills.
At 5 Star Car Title Loans, we help people get easy and quick funding2 and use it to cover their personal and household expenses1 and get through the month.
About Title Loans in Orlando, Florida
Title Loans are short-term financial solutions for financially burdened people to get themselves some extra money and pay for their unexpected expenses.1
These collateral-based personal loans use the vehicle's title as security deposits and let you avail funds against it.1
Commonly referred to as an auto title loan, car title pawn or pink slip loan, these loans are fast, quick, and easy as compared to other lending options available in the market.
Apart from cars, you can also lease the title of other vehicles and get truck, RV or motorcycle title loans too.1
How Do Orlando Car Title Loans work?
Title loans have a simplified and straightforward approval process where the lender checks your eligibility for the loan, collects a few documents, and places a lien on your car title to avail you with some extra money.1
Here Are Some Easy Steps Of Getting Auto Title Loans In Orlando, FL1
Apply Online at The 5 Star Portal
To start with the title loan process, you first need to check whether you are eligible or not.
You can call your cell phone at (888) 309 0994 or fill out a simple online form mentioning basic details.1
The pre-approval application takes only a few minutes to fill and if you get any query or doubt, you can directly call us to know whether you can get a personal loan or not.2
Submit The Requested Documents
Once you get pre-approved for the title loan, you will be required to submit a few documents to prove your identity, car ownership, and ability to pay back the loan.1
5 Star Car Title Loans focuses on keeping the application process hassle-free. We also electronically receive documents to help you get a title loan from the comfort of your home without needing to go anywhere.
Final Verification and Account Approval
In the last and final step of the loan application, we will verify your documents and send you a detailed contract mentioning all the terms and conditions of the loan.1
Sign The Contract and Get Instant Cash
Once you go through the contract, you need to sign it and send it to our team. We will send the loan amount directly into your bank account or any other payment option that you choose.
Orlando Title Loans Requirements
For getting title-secured loans in Orlando, FL, you will be requested to submit a few documents by your lender.1
Below is the list of all the necessary documents required to get fast title loans in Orlando, FL.
Car Title
A lien-free car title with your name can help you get a title loan faster and easier.
Proof Of Income
You can show recent pay stubs, previous bank statements and tax forms, etc. People who receive a pension or any other compensation can show their compensation letter or SSI along with their bank statement.1
Proof of Address
Recent utility bills such as credit card bills, water or electricity bills will work as a proof of residence. People who pays rent for the place they live in can show their rental agreements too.
Valid Government Issued Photo ID
A driver's licence or Florida-issued State-ID will be sufficient but in some cases, a passport can also be used as identification proof.1
Multiple Photos Of the Car
Click some latest pictures of your car from multiple angles including VID number and odometer reading and send them to the 5 Star team to skip the in-person inspection and save yourself time and effort.1
Where I Can Use The Car Title Loan Proceeds?
The title loan amount is intended primarily to be used for personal and household purposes and other day-to-day financial emergencies.1
Here is the list mentioning the most common uses of title loans by Orlando, Florida residents.
Paying Rent and Monthly Bills
Travel Plans
Legal Fees
Medical Debts
Pet Emergencies
Home Repairs and Improvements
Car Maintenance
Funeral Costs
Car Title Loans Fees and Interest Rates
When applying for car title loans in Orlando, there are certain factors that decide the fees and interest rates at which the title pawn is secured.
While the criteria may vary from lender to lender, here are a few things that do have an impact on the interest rate of the auto title loan.
Borrower's Finances In Orlando, Florida
Even though the credit rating is not the main factor for the loan eligibility. There can be a routine credit check by the lender to determine the risk of lending money to the individual and in some cases having credit difficulties or bad credit may impact the amount of interest you have to pay.1
Market Conditions
Factors such as economic conditions, inflation, and interest rate fluctuations do have an impact on what percent of interest you'll be paying while getting a title loan in Orlando, FL.
Length Of The Title Loan
How long or short the period of your repayment can have an influence on how much loan you can get for your personal needs.1
Value Of The Vehicle
In a title loan, the car is the main asset and its current condition, model, and make do have a major impact on how much interest you are going to pay on the loan.1
How Much Cash Can I Borrow with Car Title Loans in Orlando, FL?
The loan amount in a car title loan can depend majorly on 3 factors:-
Ability To Repay The Loan Amount
A higher and more reliable source of income can make you eligible for larger amounts of loans.1
Vehicle's Condition and Value
A well-maintained latest model car can help you fetch more cash fast.1Generally, you may be able to access around 50% of the car's market value.1
Equity In The Vehicle
As the title secured loan uses the car title and equity as the collateral, having a reasonable amount can get you the loan easily.1
All Credit Types Invited to Apply
When it comes to a car title loan, your credit history is not everything.1
Generally, most types of loans perform a necessary credit inquiry and base your eligibility on your credit history. This makes it difficult for people with bad credit or low credit scores to get any money and tackle their unexpected cash burden.
As the loan is based majorly on your ability to pay back the amount and the equity you have in your car.1 It's possible for people with low credit scores to get a fast title pawn and finance themselves.1
How Fast Can I Receive Money?
Our team focuses on keeping the application process simple and in many cases during the business week the customers can receive in as little as 24 hours after the loan approval.2
The speed of your approval mostly depends on you. The faster you meet up with the qualifications standards of title loans, the faster you'll be able to receive your money.2
Repaying Car Title Loans in Orlando, FL
At 5 Star Car Title Loans, we focus on providing excellent customer service and assisting our customers throughout the whole loan process.
Along with keeping the approval process smooth, we have given extra attention so that none of our consumers face inconvenience while paying back their auto title loan.4
Simple Ways To Repay Your Title Loan in Orlando:
Single Payment Loans
You can pay all of the agreed amounts in a lump sum payment at the end of the repayment period without facing any issues.4
Instalment Loans
Customers can also opt for dividing their owed amount in smaller instalments and repay the personal loan in monthly payments.4
We also support multiple payment options to let our customers choose the most convenient and suitable method for them to repay the car title loan.
Repayment Options For Title Loan Repayment In Orlando, FL
Money Gram Wire Transfer
Online Payment Applications
Credit/Debit Cards
By Mailing Check
Auto Title Loans Or Payday Loans?
Auto title loans and payday loans are both famous short-term financing options in which you can get fast money without going through long and hectic credit checks.
Payday loans are quite popular as in these funding options you can get cash pretty fast as compared to other personal loans. However, these loans have a very short repayment period and the loan amount is due the next time the borrower gets paid from their job, etc.
On the other hand, auto title loans have low interest rates and also allow you to break your loan amount into smaller monthly payments and escape the burden of making a balloon payment.1
In addition, when you choose 5 Star Car Title Loans for title loans in Orlando, FL, you may also be able to get same-day funding without having to visit anywhere at all.2
How Do Auto Title Loans Affect My Credit Score?
Title loans are usually secured against the title and equity in the vehicle. The reason most people opt for these loans is that they are easy, straightforward, and really quick as compared to other loan types.1
Even though running a credit check might have an impact on your credit score, the effect ain't always negative.1
Most title loan lenders base your loan eligibility on multiple factors and in many cases, they don't report your title loan to any credit bureaus.1
Thus, these loans don't have any significant impact on the credit score and are usually suitable for people who have bad credit.1
Getting a Title Loan Without a Job
At 5 Star Car Title Loans, we understand that income doesn't always mean the one goes to a 9-5 job. It's possible for people to be financed for a title loan without having to have a traditional job.1
People who are self-employed or earn their income from passive sources such as rentals, dividends, royalties, etc. can show their bank statements and get a title loan in Orlando very easily.1
Retired people or those who are temporarily unemployed because of a medical injury can present their award letter, SSI, or worker compensation letter and avail themselves a car title loan.1
Perks Of Choosing 5 Star Car Title Loans in Orlando, Florida
At 5 Star Title Loans, we focus on creating a seamless and comprehensive customer experience where our customers don't have to face or go through any inconvenience to get themselves a quick personal loan.
Here are some benefits you'll enjoy while opting for the 5 Star Car Title Loans for your next short-term personal loan.
Extensive Transparency
There are no prepayment penalties or hidden fees of any kind.4 Our whole loan process is completely transparent and focused on providing the most convenient title loans in Orlando, Florida.
Low and Competitive Interest Rates
Our interest rates are within the laws and guidelines of the Florida state.1 On top of that, our team tries to create a suitable repayment schedule where our customers don't feel any burden while paying the loan back.1
Simplified Loan Process
There's no need to visit anywhere or wait through in-person inspections to get yourself a title loan in Orlando.Just go to our website or call on our phone number and our executive will be in touch with you to walk you through the whole loan process.1
Loans For Poor Credit Score
Unlike traditional bank loans, our loan criteria depend on multiple factors and it's possible for people with bad or low credit score to apply and