Title Loans in Plainfield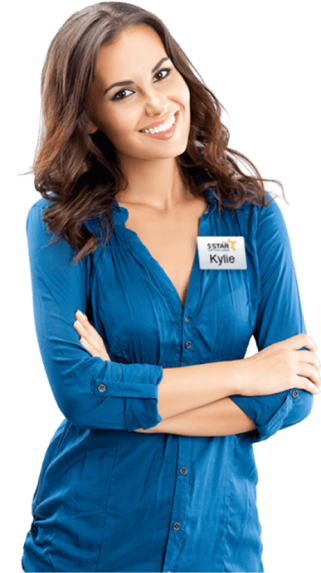 Customer Centered Service

Providing excellent customer service and a positive loan experience is 5 Star Title Loans top goal and we work tirelessly to make this happen for each and every customer.

Loans for Low Credit Score

We don't like turning away customers simply for having a bad credit score. We will work hard to get you a loan regardless of your bad credit.

Easy Application Process

We understand the urgency when getting a loan, so we offer simple options for applying. You can choose to apply either by phone or online.
Products

Car Title Loans

Payday Loans

Bad Credit Loans

Personal Loans

Online Title Loans

RV Title Loans

Process

Apply by phone or online

Complete all necessary requirements

Visit our local if needed

Get your money

Requirements

Car details

Personal details

Car title

Identification

References

Benefits

Keep driving your car

No prepayment penalties

No hidden fees

Quick funding

Personable service
5 Star Car Title Loans in Plainfield, Indiana
Have you got way too many bills this month and it derailed you from the budget or have you got a big event lined up but haven't got enough funds?
Life is uncertain and even though our income for the most part remains the same, our expenses aren't. In those tough times, every resident of Plainfield, Indiana needs to have a way by which they can get some extra money and take the stress off of their shoulders.
While taking a short-term loan (such as a payday loan) can be a good idea, the high-interest rate and balloon payment usually aren't that much of a help.
That's why 5 Star Car Title Loans have focused on creating fast and simple cash loans where people from various lifestyles can easily apply and get themselves some quick cash without complications or other issues.
Here, you will learn more about how our auto title loans in Plainfield work and how you can get one from your home:
What Are Auto Title Loans?
Auto title loans are quick and simple short-term lending options for people with sudden financial difficulties to apply and get themselves a cash advance by using their car.1
These collateral-based loans use the applicant's car ownership and title to secure the loan and in exchange for temporarily surrendering their ownership, the lender provides them with the required funds.1
Commonly referred to by terms such as pink slip loan, title pawn, and car equity loan, these cash advance loans have a way faster2 and easier application process than other lending options available in the city.1
How Do Plainfield Car Title Loans Work?
Indiana title loans work in a variety of ways and have been used for years to help loanees obtain some quick cash in exchange for equity in their vehicle.
If you have your own car, you can use that to apply for a personal loan and meet your financial needs. When you apply for a title loan in Plainfield, the lender places a lien on your vehicle title and uses your car equity and value to let you borrow the cash you need.1
Once you repay the whole loan amount, the lien is removed and you get back the full ownership of your car.1
Here are 2 great reasons why opting for a title loan is a great option for borrowing cash:
These loans have a streamlined and hassle-free application process where you can apply and get funded within 1 business day.2

Unlike other collateral loans, you won't have to submit the car to get the loan.
In most title loans, requirements include providing some basic details and documents to apply and get approved for the loan.1 Unlike bank loans, people with bad credit history can apply and get approved for auto title loans.1
How Easy Is It To Get Car Title Loans In Plainfield, Indiana?
Online title loans are known for having a simplified, and easy loan process and flexible loan terms where even people with low credit scores can take the benefit from same-day2 cash loans.
Requirements To Be Eligible For Plainfield Title Loans
To be eligible for title loans in Plainfield, Indiana, candidates must:
Have a qualifying vehicle with a clean and lien-free title.

Must be 18 years old or older at the time of applying.

Have a government or Indiana-issued Photo ID.

Have an income source with regular earnings.
Easy Steps For Getting Online Title loans in Plainfield, Indiana
Step 1: Fill Online Application and Know Your Loan Eligibility.
Step 2: Submit The Requested Documents1
Step 3: Sign The Contract and Receive Money In Your Bank Account.
What Documents Are Needed To Get A Title Loan In Plainfield, Indiana?
As compared to other bank and payday loans, title loans only require the applicants to turn in some basic documents to qualify and fund themselves.
Once you get pre-approved by the 5 Star team, you'll be required to turn in the following documents:
Vehicle Title
Your car's title will be submitted and used as the collateral to secure your loan and get you some fast cash. Thus, it's necessary that you present a clean and lien-free title registered in your name while applying.
Proof Of Income
People who have traditional jobs can use their pay slips and bank statements as evidence of consistent income. Others can show their alternate income proofs such as compensation letters or SSI etc. and apply for a cash title loan in Plainfield.
Proof Of Address
Individuals who either have a permanent or temporary residence in Plainfield will be needed to show some documents confirming their address in the city. Mortgage agreements, property tax slips, and credit card bills can be shown as proof of address.
Proof Of Identity
To get a title loan in Indiana, an applicant must have a Govt or State-issued ID verifying their identity as a state citizen. Many lenders accept a driver's license or passport as proof of identification.
Photographs Of The Vehicle
Generally, loan companies perform a vehicle inspection to determine the interest rates and minimum loan amounts the person can get. Therefore, you will also be asked to submit the latest pictures of your vehicle.
How Much Cash You Can Get With Title Loans In Plainfield, IN?
As every applicant's income and the car are different, terms such as minimum loan amount, interest rate, and repayment conditions vary too. Here are the 3 important factors that are used to determine the final loan amount:
Ability To Repay The Loan Amount
Title loan companies need to know that you can pay back the loan amount you are getting, that's where your income becomes a deciding factor.
Having consistent and reliable income indicates a strong repaying ability and a person with a higher income can able to access more loan amounts.
Car's Market Value
Typically, the final loan amount is calculated according to the market value of the car you are using. Some of the variables that help in determining that are :
The current condition of the car

Make, model, and brand of the car

Vehicle Year

Any Extra Modifications
When you choose to apply with 5 Star Car Title Loans, you will be able to access around 75% of your car's market value.1 Thus if you want to get good funding, make sure you use a well-kept car.
Equity In The Vehicle
When you are getting a loan, you are giving a certain amount of equity for a certain amount of cash. Thus the more equity you have in your car, the more money you can get.
Can I Get A Title Loan Without A Traditional Job?
Surely, You can!1
As people modernize they found multiple ways to make a living without having to go to the offices and work a 9-5 job. Thus, if you are one of those individuals you can use your bank statement and provide other income proof to get a title pawn.1
Here are some situations where applicants may get qualified for a title loan without even having a job:
Receiving compensation from the Government.

Are injured and on worker's compensation

Collects passive income from rentals etc.

Have enough savings in the bank
Can I Get An Auto Title Loan With Below Average Credit Score?
Yes, it's possible.1
To qualify for a car title loan in Plainfield, Indiana you need to have a reliable source of income and lien-free title at the time of applying.
Even though some can perform a regular credit check, many title loan companies like 5 Star Car Title Loans do provide title loans for people with troubled financial credit.1
As most companies want you to have a clean title, a reliable income, and decent car equity, you can apply and may also get qualified without worrying much about your credit score.1
How To Repay My Car Title Loan In Indiana?
At 5 Star Car Title Loans, our team has designed a seamless loan process where people can easily apply, take and repay their loan without any complications, stress, or hassles at all.
People can create their own repayment plans and pay back the loan amount in 2 different ways:
Single Payment Option:

You can take off all your debt by paying all the owed sum in a single balloon payment at the end of the repayment period.

Installment Options:

You can also pay in smaller amounts and opt for regular monthly installments to slowly pay back the loan sum.
Payment Modes For Loan Repayment
You can select any of the below payment options and repay the amount comfortably.
Online payment applications

Debit/credit cards

Via phone

Cash

Mail

MoneyGram
Are There Any Prepayment Penalties?
No, there are no penalties for paying your loan early!
We know that whenever we get some extra money the first thing humans do is pay off our pending debts.
That's why at 5 Star Car Title Loans, we encourage our customers to pay timely installments and if someone wants to pay early, we charge no pre-payment penalty on them.4
Perks Of Choosing 5 Star Car Title Loans In Plainfield, Indiana
At 5 Star Title Loans, our focus is on creating a seamless customer experience where our consumers don't have to face any inconvenience while getting themselves a quick personal loan.
Here are some benefits you'll enjoy when you choose to apply for your pink slip loan with the 5 Star team.
Extensive Transparency
We don't charge any kind of prepayment penalties or hidden fees.4 Our whole application process is fully transparent and is based on providing fast title loans without any inconvenience.
Flexible Loan Terms
5 Star Car Title Loans follows all the title loan laws of the Indiana state and focus on providing easy personal loans