5 Star Car Title Loans Google Reviews:
I was asking my friends for good loan companies. One suggested to try out 5 Star Car Title Loans. Right now, I am so glad I followed his suggestion.
Best organization to work with on a title loan and simply an incredible business as a rule! They CARE about clients. They are COURTEOUS, FRIENDLY, and PROFESSIONAL.
Castro Nita
12:11 04 Jul 21
A great service that is providing cash loan loans for people with bad credit.
Branden Davis
04:29 01 Jul 21
It was great to receive assistance from these guys regarding getting a 25 hour title loan. They explained everything thoroughly and had an upbeat attitude. Thanks again.
Quintin Bird
05:02 29 Jun 21
I would recommend them to anyone who wants a payday loan because they were very courteous and helpful.
Luke Sherell
04:29 28 Jun 21
You can get a loan from this loan agency for all of your financial needs. I applied for it and got it approved, but I would suggest you opt for this loan if you are experiencing financial difficulties because the interest rates are low.👌
Golina Mala
16:49 17 Jun 21
They deserve the 5 star rating thanks to their efficient process which makes the loans very easy..... You don't need to worry about anything with 5Star CTL... They are great...
Jaylon Shane
23:08 10 Mar 21
My friends recommended 5 Star Loans to me.
Sienna Cotter
12:59 18 Feb 21
Strongly urge and recommend them to anyone who needs these types of loans. They are great and you wont regret taking it from them.
founder key
11:40 13 Feb 21
Thanks for the assistance everyone that helped me out at 5 Star Loans!
Margarita Faris
09:37 03 Feb 21
After I got a cash loan with 5 Star Car Title Loans for a bad credit I had with a bank, I never considered other loan institutions anymore.
Hector Stewart
07:43 30 Jan 21
I needed a short term loan and found this place. Worked out great. Service is wonderful and their staff is so fun to work with.
Eloise Fredric
12:27 06 Jan 21
Thanks I had a great experience and will be back if needed.
Mante Butcher
05:31 22 Dec 20
Just wanted to say thank you for making it possible for me to get my loan back last Friday. I was previously denied by a different company but I kept searching for other companies & found 5 Star Car Title Loans. I am highly impressed. This meant everything to me.
Patricia Conway
08:48 23 Oct 20
Definitely recommend for a loan with bad credit in Richmond. Great customer service, very welcoming and and thank you to everyone that helped me.
Dillan Rayne
17:37 11 Sep 20
A vehicle title loan is great when you need money fast. I really recommend them.
Marvin Murphy
04:29 11 Feb 20
Excellent service and very quick to generate funds Ivan is awesome!!!!!
Tammy Waterman
23:20 14 Nov 18
About This Location
Saran Agency provides registration services for 5 Star Car Title Loans customers. The store is located at 652 23rd Street, near the intersection with Grant Ave. If you live in Richmond and in need of registration services, stop by Saran Agency that works with 5 Star Car Title Loans in Richmond. Saran Agency provides our clients with unmatched customer service. 5 Star Car Title Loans does not issue loans at this location.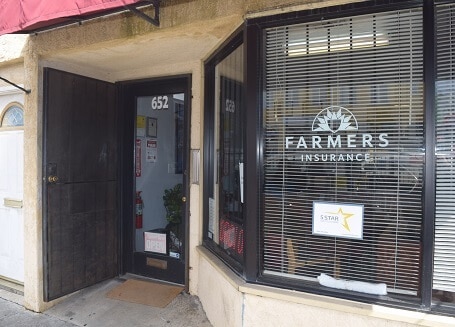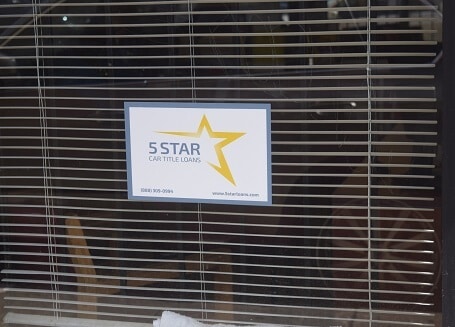 5 Star Car Title Loans in Richmond
If you live in Richmond and need money urgently, consider applying online for auto title loans in California. Get a head start on a fast loan by sending in an online car title loan application to request money that you can use for anything you need.
Why Are Online Auto Title Loans Superior to Regular Payday Loans?
We think that auto title loans have several advantages over payday loans. The most obvious reason is that you can get a higher loan amount by using your vehicle as loan security. Payday loans are usually fairly small, so that you can repay them when your paycheck comes in. But auto title loans are meant to be paid off in monthly payments, so they are more money. The amount of course depends on the vehicle that you own. But when you finish making all the payments for auto title loans, you are left with a zero balance. Payday loans can be very difficult to completely pay off because everytime you take out a new one, the loan starts over again! Call one of our agents at 5 Star Car Title Loans in Richmond for more info on that.
When Applying for California Title Loans, Will I Have to Go to the Office of the DMV?
When you apply for California title loans, be sure to bring us your car title. Using your title, we should be able to accomplish the DMV paperwork for you. We've done this before at 5 Star Car Title Loans in Richmond and know exactly how to get it done! Most likely, you will not have to visit the DMV.
What Kind of Credit Report Do I Need to Qualify for Online Loans for Bad Credit?
When you apply for online loans for bad credit, it's not your credit report that is so important to us. We want to know how much your car is worth, since that's how we determine approval of your loan. According to our loan criteria, your ability to pay us back and how much your vehicle is worth, we might be able to approve your online loan for bad credit. Contact us at 5 Star Car Title Loans in Richmond to learn more about how we can work together.
What Is the Top Amount I Can Get with Auto Title Loans in California?
Our highest auto title loan amount is $20,000.