5 Star Car Title Loans Google Reviews:
I found Kiara to be very helpful and informative about every aspect of this process which made Me feel good you are and value I would recommend this program to my plan is Karina providing the service.
Cornelius D. Gandy
18:02 08 Oct 18
About This Location
Every Day Insurance Services provides registration services for 5 Star Car Title Loans customers. The store is located at 3977 Normal St., near the intersection with Lincoln Ave. If you live in San Diego and in need of registration services, stop by Every Day Insurance Services that works with 5 Star Car Title Loans in San Diego. Every Day Insurance Services provides our clients with unmatched customer service. 5 Star Car Title Loans does not issue loans at this location.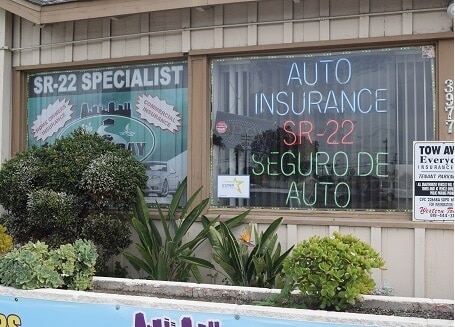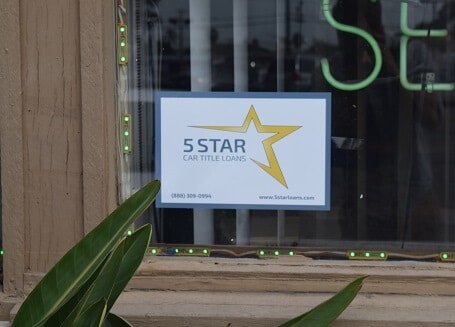 5 Star Car Title Loans in San Diego
If you're down and out in San Diego just because you're low on funds, we might have a great solution for you! Apply for online car title loans from 5 Star Car Title Loans in San Diego and get a fast loan while you keep driving your car!
When Will My First Online Loan for Bad Credit Be Due?
After your request is approved and you're ready to sign on the dotted line, your first payment will need to be paid 30 days later.
Are There Any Prepayment Penalties?
No, at 5 Star Car Title Loans in San Diego we do not hit you with extra fees if you want to pay back the loan earlier than scheduled. If you can pay it back early then that is fine with us. For more options on how to save, speak with us at 5 Star Car Title Loans in San Diego.
What About Hidden Fees?
At 5 Star Car Title Loans in San Diego, we believe in being clear and up front with our clients. We know that satisfied customers will tell their friends and neighbors about bad credit loans. So we do not charge prepayment fees and there are no hidden costs involved when you take out auto title loans in California. We are here to help you with our experience in fast loans.
Why Are Car Title Loans a Better Alternative to Payday Loans?
One reason is that when you apply for an auto title loan, you will get it for a longer period of time. Payday loans are only for 2 weeks. Unlike payday loans, auto title loans can be paid back in monthly installments. You sign a contract for a specific period of time and make your timely payments. When finished making all of those payments, you have nothing left to pay back. You are free and clear from that loan. That is not the same with payday loans. Every time you want to take out an additional payday loan, the loan period begins over. So it's very hard to ever get to the end of those loans. Call us today for more information at 5 Star Car Title Loans in San Diego.
Will I Have to Go Down to the DMV?
Our agents should be able to handle that so you don't have to go. Send us your car title and we'll go for you.