Title Loans in Tallahassee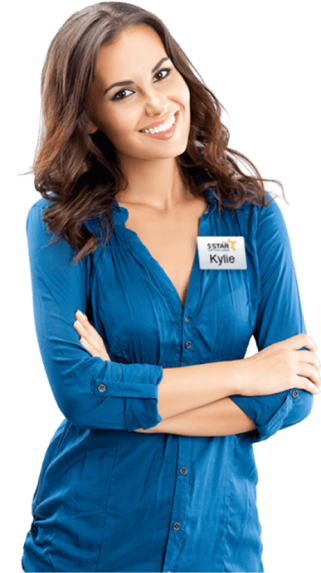 Customer Centered Service

Providing excellent customer service and a positive loan experience is 5 Star Title Loans top goal and we work tirelessly to make this happen for each and every customer.

Loans for Low Credit Score

We don't like turning away customers simply for having a bad credit score. We will work hard to get you a loan regardless of your bad credit.

Easy Application Process

We understand the urgency when getting a loan, so we offer simple options for applying. You can choose to apply either by phone or online.
Products

Car Title Loans

Payday Loans

Bad Credit Loans

Personal Loans

Online Title Loans

RV Title Loans

Process

Apply by phone or online

Complete all necessary requirements

Visit our local if needed

Get your money

Requirements

Car details

Personal details

Car title

Identification

References

Benefits

Keep driving your car

No prepayment penalties

No hidden fees

Quick funding

Personable service
5 Star Car Title Loans In Tallahassee, Florida
Living in an era that goes by so fast, we are often left in financial trouble; usually a cash crunch. While there are many institutions that can help us borrow some extra cash their long procedures can take many days and sometimes even weeks.
So, in such tough times, we look for faster and simpler alternatives. And in those moments, a car title loan can be that alternative. You can easily apply for a title loan in Tallahassee, FL, and can get instant cash without filling out tiring paperwork!
If you need quick cash, you can get short-term financing with 5 Star Car Title Loans.2
How Do Car Title Loans Work?
Car title loans are collateral-based personal loans where a borrower can avail of quick and fast money2 by using their car title as the collateral..1
Often these loans are intended primarily to help a person cover his unexpected expenses such as medical bills, monthly bills, etc.
These secured loans generally have a period of 30 days but can be extended further on the consumer's demand and eligibility.1
Auto title loans are also referred to by many other names including:
Car Title Loans
Pink Slip Loans
Title Pawns
Vehicle Equity Loans
Auto Equity Loans
Vehicle Title Loans
What Documents Are Needed For Title Loans in Tallahassee, FL?
With every state having a different list of requirements, it is important to know about all the required documents.
In addition to having a qualifying vehicle title, applicants will need to provide certain other documents that will help them get their title effortlessly.1
So before you apply online, make sure you have the following documents:
Proof of Income
It can be bank statements, pay stubs, or another form of income.
Proof of Residence
Proof of residence includes utility bills, mortgage/rental agreements, credit card bills, etc.
Recent Pictures of The Vehicle
Some recent pictures of your vehicle are required via which the loan agent may complete the inspection online.
A Government or Florida-Issued ID
A driver's license, passport, or state ID can suffice for a photo ID.
Can I Qualify For A Title Loan In Florida If The Title Is Not In My Name?
If your car title is not in your name, your loan application may not proceed. But don't worry, every problem has a solution! And in such a scenario, the solution is to get your car title transferred in your name.
The process starts with paying a visit to the nearest Florida Highway Safety and Motor Vehicles Department. Follow, these steps once you have reached the Florida HSMV:
Request a title transfer: You can either fill out the request form online or offline. If you have filled out a request form online, make sure to bring it along during your visit to the HSMV.
Important documents to bring along: In addition to the request form, you are required to bring your driver's license, vehicle registration, and other identifying documents.
Make the payment: After submitting the documents, you'll need to make a small fee payment to get the title transferred.
You will be notified when the title will get transferred in your name upon receiving it you can apply for an online title loan.
Apply Online For A Title Loan in Tallahassee, Florida
5 Star Car Title Loans offers completely online title loans which are extremely easy to apply!
In these cash advance loans, you'll only have to follow three short and simple steps to apply and get your loan money. These steps include:
Apply Online
When you visit the official website and click the "apply online" button, an online application will pop up. You will then be required to share your name, address, income, and vehicle details.
After our team assesses these details, they will call to confirm the conditional approval and you can move on to the next step.1
You can also call a loan agent directly and he will fill the form for you.
Submit Documents
Our executives will discuss all the necessary information such as the minimum amount of loan one can get, the interest rate, repayment terms, etc.1 to make sure that our applicants understand every aspect before signing the loan contract of the title loan.
After that, a loan agent will ask you to submit scanned copies of the necessary documents that will be as proof of your citizenship, car ownership, and ability to pay back the title loan.1
Get Your Money!
Once you get the final approval and you send in the signed contract, your loan request will be processed and you can expect to get your loan proceeds within 24 hours or one business day.
The 5 Star works hard to ensure transparency and therefore encourages consumers to read the loan terms carefully before indulging in any kind of contract.
In case you get any questions you can call on our dedicated cell number and we will help you out.
Where Can I Utilize My Auto Title Loan Money In Tallahassee, FL?
Car title loans were specifically curated to help with the sudden and short term financial emergencies of working-class individuals and are intended primarily to be used for personal and household purposes such as seasonal expenses , medical bills etc.1
The following are some of the most common ways to use the proceeds from the auto title loans:
Medical Bills
Travel Expenses
Home Repairs & Renovations
Wedding Expenses
Funeral Cost
Do I Need a Bank Account to Apply for Tallahassee Title Loans?
Receiving and repaying funds without having a bank account can turn into a hard and tiresome task. However, with 5 Star Car Title Loans, you can easily apply for a title loan even if you do not have a bank account.1
As we accept repayments from different methods, having a bank account is not the only way to receive your loan amount. You can do it via:
Cash
Mailed Check
Credit card
Mobile Application
How Much Cash Can I Get With A Car Title Loan in Tallahassee, Florida?
The amount of money that you can get with pink slip loans depends on different factors in which the following three are the most important:1
Your Ability to Repay
Your Income
Your Car's Equity Value
Your earnings demonstrate repaying ability. So, first of all, you need to have a steady income that would show that you can afford a pink slip loan.
Your loan amount will be based on your income and the equity left in your car. The more the income and car's equity, the more money you may borrow.1
How Long Does It Take to Get Approval For Title Loans in Tallahassee, Florida?
5 Star Car Title Loans does not put an extra burden of paperwork or formalities on you. You are only required to fill in the important details and turn in some important documents, which are integral to the loan process.1
Consequently, if you have completed the form, submitted all the required documents, and signed the contract, you can get your money even in one business day!2
Can Someone With Bad Credit Get Title Loans in Tallahassee, Florida?
We understand that not all applicants have the perfect credit history to show, therefore, concerns about having a bad credit score are legit. So, we are here to answer that for you. The answer is, yes, you may get a title loan with a bad credit history.1
As the title loan is secured against the car's equity and market value, your credit history and score is not the final deciding factor.1
As long as you show a good amount of equity in your car and demonstrate a strong ability to repay the loan , you can be financed even with poor credit.1
Can I Get A Car Title Loan If I Don't Have a Traditional Job?
Sure!
We at 5 Star Car Title Loans know that traditional job ain't the only way to earn money today.As people make their earnings from different sources such as rents,freelancing, dividend incomes etc can easily apply and get a car title loan.1
In addition to this, even if you have been recently injured or already retired, our team can help in applying and getting approved for an auto title loan.
Here are some of the scenaries where you may get qualified for a car title loan without even having a 9-5 job at all.
Self-Employed
Enough Savings In The Bank Account
Injured on the Job and On Worker's Compensation
Receiving Pension Income
Secondary Income From Alternative Sources
Can I Keep Driving My Car Even After Getting A Car Title Loan?
At 5 Star Car Title Loans, we don't require you to submit your vehicle to be eligible for an auto title loan. Thus, as long as you are making timely payments , you are free to keep driving your car wherever you want.4
Are There Any Prepayment Penalties?
No, we do not charge you any hidden fees or any kind of penalties for paying off your title loans earlier than the decided time. You can repay the loan as early as you wish.4
At 5 Star Car Title Loans, we have created a simplified and easy repayment process where the borrower can repay their loan in small payments by different payment methods and won't be charged any extra fees for paying early.4
Is My Personal Information Safe With 5 Star Car Title Loans?
Apart from using your personal information for the completion of the title loan process, we do not use it anywhere else.
Your information is completely safe with us. We do not leak information of any kind to any third party.With the dedicated team of 5 Star Car Title Loans,you do not have to worry about your information.
Advantages Of Getting Car Title Loans With 5 Star Car Title Loans 
Here are some advantages that you can enjoy when you choose to go with 5 Star Car Title Loans.
Get same-day cash2
No hidden fees of any kind4
No prepayment penalty4
All credit types can apply1
Competitive interest rates1
Get Car Title Loans in Tallahassee, Florida Right Now!
Car title loans can be a true savior in a financial emergency where you can get access to some instant cash without going through unnecessary hassles.
Get in touch with 5 Star Car Title Loans today to check whether you are eligible for Tallahassee title loans.1