Title Loans in West Lafayette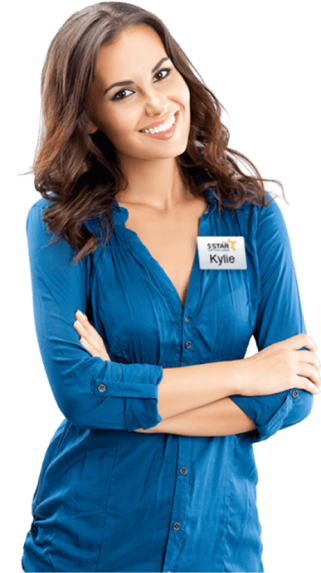 Customer Centered Service

Providing excellent customer service and a positive loan experience is 5 Star Title Loans top goal and we work tirelessly to make this happen for each and every customer.

Loans for Low Credit Score

We don't like turning away customers simply for having a bad credit score. We will work hard to get you a loan regardless of your bad credit.

Easy Application Process

We understand the urgency when getting a loan, so we offer simple options for applying. You can choose to apply either by phone or online.
Products

Car Title Loans

Payday Loans

Bad Credit Loans

Personal Loans

Online Title Loans

RV Title Loans

Process

Apply by phone or online

Complete all necessary requirements

Visit our local if needed

Get your money

Requirements

Car details

Personal details

Car title

Identification

References

Benefits

Keep driving your car

No prepayment penalties

No hidden fees

Quick funding

Personable service
5 Star Car Title Loans In West Lafayette IN
Life can lead us to a variety of crossroads and a number of problems. Out of various kinds of problems, encountering money troubles hit differently and they can throw your whole planning away. Hence, when met with such issues, we try to borrow money via loan.
While traditional bank loans in West Lafayette, Indiana consume time and do not accept low credit scores, turning to short-term loans seems a rational decision. There are two popular options when it comes to short-term financing, one is getting payday loans and another is getting auto title loans.
Now, payday loans are also easy to get but they come with comparatively higher interest rates. So, getting easy car title loans in West Lafayette seems a better choice.
5 Star Car Title Loans presents West Lafayette title loans that can help the residents to deal with a financial emergency. You can now get quick cash even with a bad credit score.1 
What Is a Car Title Loan?
A car title loan is a short-term loan secured against the borrower's car title. While getting a title loan, the car's title acts as collateral in exchange for which the lender gives money.1
These car title loans or sometimes known by other names such as auto equity loans, vehicle title loans, or title pawns are intended primarily for personal or household purposes.1
Title loans are famous for their flexible and easy credit qualifications where a person can get access to money in as little as 24 hours2 and can pay the loan back without having to submit their car.1
How Do Auto Title Loans In West Lafayette, Indiana Work?
West Lafayette title loans work in a pain-free manner and it is very easy to understand the whole application process. The vehicle owner applies for a title loan by putting his car title as collateral. The lender directly puts a lien on the title which gives him the legal rights over the vehicle.1
The borrower gets money in return which he has to repay in form of installments. After the borrower has fully repaid the loan, the lender removes the lien from the title and the borrower gets a clear title back.1
Threes Easy Steps To Get Auto Title Loan In West Lafayette, Indiana
5 Star Car Title Loans offers completely online title loans which can be availed through a straightforward process. There are three easy steps to getting this short-term loan in West Lafayette Indiana.1
Step One: Apply Online
Visit the official website of 5 Star Car Title Loans, and fill out an online application. Share your personal and car details and submit the form.1
Although the form will hardly take 5 to 10 minutes,2 you can easily call us and a loan agent will complete the form for you.1
Step Two: Get Your Eligibility Checked
The information obtained through the loan applications is used to give conditional approval. So, based on that our executives will provide you with conditional approval and after that, you'll be prompted to submit a few essential documents that will be used to verify your credentials and complete your loan request.1
Step 3: Final Approval
Once we have verified the information, you will receive the final approval and with it, a rough estimate of interest rate, minimum loan amount, APR, payment plan, etc.1
We encourage our customers to read every bit carefully and ask questions wherever they feel doubtful so that they understand the process and won't face any hiccups.1
After carefully reading and checking the loan term, you can sign the contract. The funds will be with you in less than one business day!2
Can Someone With A Bad Credit History Get a Title Loan in West Lafayette Indiana?
To get other loans, one needs to have a perfect credit history but this is not the case with Indiana title loans. Since auto title loans are secured loans they are given against collateral and someone with poor credit may still get a title loan.1
Although title loan companies conduct routine credit checks, these credit checks are not for checking the eligibility criteria of the applicant (but for only knowing the lending risk.) 
There are other factors that decide whether the applicant qualifies for a loan or not and these factors include the borrower's ability to repay, the car's equity value, and its market value.1
As long as you can demonstrate a strong ability to repay and have a qualifying vehicle with sufficient equity, you can get a title loan even with a poor credit history or a bad credit score.1
Where Can Loan Proceeds From Car Title Loans Be Used In West Lafayette, Indiana?
Online title loans are easy to access and they are easy to use. You can use the loan money for different personal expenses.1 These are some bills that can be covered by online title loans:1
Paying rent

Paying legal fees

Paying mortgage

Funeral expenses

Car maintenance and repairs

Debt relief

Medical expenses

Veterinary expenses

Home repair
How Much Cash Can I Get With West Lafayette Indiana Title Loans?
The money that an applicant gets with an auto title loan is calculated after assessing three different factors. These factors include:1
Ability To Repay
The ability to pay back the loan is decided by the borrower's income. To know if the borrower can afford the loan and can make the monthly payment, the lenders examine the income, the borrower's monthly expenses, and the debt he owes.1
Car's Equity Value
The car title loans are given against the vehicle value and hence, the equity value can affect the loan amount. The equity is calculated by deducting the money you owe on the car from the car's current resale value.1
Car's Market Value
The market value is determined by the vehicle's condition, mileage, colour, brand, and the repairs done.1
These three are the basic factors that decide eligibility as well as the loan amount. With 5 Star Car Title Loans, customers can get a loan of up to 75% of the car's market value.1
What Are Title Loan Requirements In West Lafayette, Indiana?
Indiana has laid out a list of requirements that needs to be met while applying for online title loans. The applicants must:1
Have a qualifying title

Be of 18 years or older

Have a steady source of income

Be a resident of West Lafayette, Indiana
Essential Documents For Getting Auto Title Loans
In West Lafayette
Easy online title loans do not come with a long list of demands and formalities. However, in order to get a title loan in west lafayette, you need to have the following documents:1
Income proof: Income proof can be shown by sharing your bank statements, pay stubs, or other forms of documents ensuring a steady flow of income.
Residence proof: Residence proof includes your utility bills, credit card bills, or your mortgage or rental agreement.
Qualifying title: You must have a vehicle with some equity in it and should have the title of that vehicle in your name.
Government-issued state ID: A valid driver's license or your passport or other ID issued by the state of the US government with your photo on it can be shown.
Latest Pictures Of Your Car: You will be required to submit some recent pictures of your vehicle (including VIN and odometer reading) for a virtual inspection of your car.
How Can I Receive My Car Title Loan In West Lafayette?
5 Star Car Title Loans is one of the title loan companies that offer a diverse range of comfortable and convenient payment-receiving methods.
To receive your vehicle title loan money, you neither have to stand in long queues nor have to complete a hefty load of paperwork. You can now access your money through any channel of your choosing from the list provided below: