Title Loans in Columbus, 43209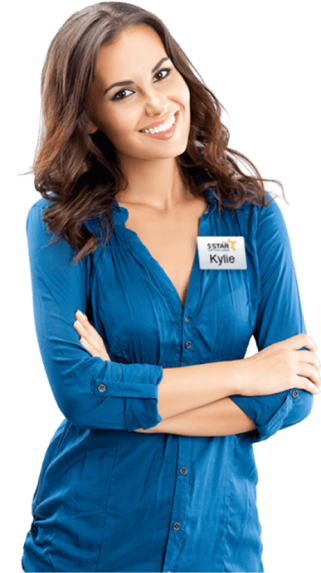 Customer Centered Service

Providing excellent customer service and a positive loan experience is 5 Star Title Loans top goal and we work tirelessly to make this happen for each and every customer.

Loans for Low Credit Score

We don't like turning away customers simply for having a bad credit score. We will work hard to get you a loan regardless of your bad credit.

Easy Application Process

We understand the urgency when getting a loan, so we offer simple options for applying. You can choose to apply either by phone or online.
Products

Car Title Loans

Payday Loans

Bad Credit Loans

Personal Loans

Online Title Loans

RV Title Loans

Process

Apply by phone or online

Complete all necessary requirements

Visit our local GPS Installation Center if needed

Get your money

Requirements

Car details

Personal details

Car title

Identification

References

Benefits

Keep driving your car

No prepayment penalties

No hidden fees

Quick funding

Personable service
Nearest Locations
Title Loans in Columbus, OH
Find Out How You Can Get Quick Cash in Ohio
Have you ever been in a place where you needed money badly, but had no idea how to get it? A financial crisis can creep up on you slowly without you realizing it. Or you can get slammed with emergency expenses that you can't handle.
There's no end to the number of unexpected expenses that can turn up – when you least expect them! You might be a person who sticks closely to a monthly budget, but even that can get blown apart when an emergency happens.
However careful you are with your money and for whatever reason you're needing emergency cash today, we want to help you. You won't need to convince us why you need the money or tell us what you'll use it for.
Learn more about how title loans in Columbus can help you.
Title Loans for Car Owners
If you own a vehicle that has been paid off and is solely yours, you can get emergency cash with an auto title loan. Title loans are actually personal loans secured by a valuable asset that you own.
Even though your car or other vehicle is used as loan security, you can still keep your car. There is no requirement to give up your car. The only requirement is your car's title.
By getting a secured loan, you can easily apply online at anytime and get quick cash. Secured loans are easier and faster than unsecured loans, so you don't waste time with a lot of red tape or hassles.
When your request for a car title loan is approved, you will quickly get emergency cash that you can use for whatever you need. There aren't any restrictions or rules – spend the money on anything!
Request Your Online Title Loan Quickly
The fastest way to request title loans in Columbus is by filling in an online application. To get the application process started, it only takes a few minutes. Many borrowers complete the application process is about 10-15 minutes.
The title loan application is fast because you don't need to provide very much information. There are only a few basic questions to answer.
Besides telling us who you are, we need to know which vehicle you want to use to secure your car title loan. With a secured loan, the vehicle used as collateral must have good equity.
Include the important details of your vehicle, including the model and the year, so the customer service team can quickly evaluate it. With its value, you can receive a notification regarding pre-approval.
Apply for an Online Title Loan Without Obligation
Don't worry about being obligated to sign an offer if you apply for a car title loan today. When the approval process is complete and you receive an offer for emergency cash, you do not need to accept it.
You can feel free to apply now and decide later! If you go ahead with the final approval and sign an offer, your quick cash will be prepared for direct deposit into your bank account.
The entire loan process goes quickly, so be ready with your list of urgent expenses!
The Loan Proceeds Are Yours! Spend Them as You Wish
With traditional loans from a bank, they might ask you a lot of questions about why you want the urgent money and what you'll do with it. Traditional loans are unsecured, so there are many more restrictions.
With title loans in Columbus, there are zero restrictions! However you choose to spend the money is your business – it's none of our business! Our business is to help you get the urgent funds you need.
Ideas for Using Online Title Loans in Columbus, Ohio
We don't ask consumers why they want emergency cash, but many times they let us know how they spent their money. They are so grateful for the bad credit loan that they like to share it with us.
Here are some of their suggestions for spending the loan proceeds:
Paying off old debts, to save interest and penalties
Covering emergency medical and doctor expenses
Managing urgent repairs to their homes
Helping their elderly parents
Buying books and supplies for studies
Visiting sites in Columbus, Ohio
As you can see, each person finds a different use when they borrow money. You can make your own list and check items off as you take care of them.
Steps in the Title Loan Process
After you took the initial step to begin the title loan application process, you can get pre-approval. This gives you the green light to go forward with the final approval stage in the loan process.
To prepare for the approval process, you can prepare some of the documents and information that will be required. Because title loans in Columbus are secured loans, you won't get stuck in loads of paperwork.
Required Documents for Verification
Car title loans are simple to apply online for and they are quick to processes. Check out the list below to learn which information is needed:
The title to your vehicle – This is the document that will be securing your car title loan. If it's valid and up to date with your name on it as the vehicle's owner, you should be good to go.
Verification of your monthly income – The amount of income you bring in each month will affect your final approval as well as your loan amount. When you write the total, be sure to include everything. In addition to your salary, you might also participate in government subsidy programs or get unemployment from one of your jobs. Wherever you get your money from, send us proof.
Your current address – One of your recent utility bills will give us confirmation of your address in Ohio if it has your name on it. Other forms of proof can be from a sales or rental contract, a bank statement or a credit card bill.
Photo ID – With a state ID card or a driver's license, we can quickly verify your identity. If you don't have either of these you can send a current passport or speak to the customer service staff about other forms of identity.
Bank account details – If you get final title loan approval, we will prepare a direct deposit to your bank account. Let us know the name on the account, which bank is yours and the account number.
Quick Credit Decisions for Car Title Loans
At 5 Star Car Title Loans, we know that when you need cash urgently, you cannot wait around for approval. With a traditional loan, it can take time. With title loans in Columbus, you don't have to wait.
We have a team ready and waiting to receive your title loan application and supporting documents for verification. In addition, the customer service staff will let you know if anything else is needed, so your approval will be fast
After you receive an offer for a car title loan, send in your car title and sign the offer, your quick cash will be prepared. As soon as you have the funds in your account, you can begin to use them as you wish.
Auto Title Loans for Bad Credit
With rising prices and high inflation rates, it can be hard to keep up with your payments and expenses. When consumers go through a financial crisis and can't keep up, they can end up with a bad credit history.
If you have a bad credit history, you might have a poor credit score now. It can easily happen to anyone, even those who are holding down a good job.
At 5 Star Car Title Loans, we don't want a bad credit history to hold you back from getting the title loan money that you need today. Instead of looking at your past history, we want to see what your current credit situation is.
If you own a vehicle with good value, you can prove that you have the ability to pay and you meet our simple credit requirements, you can be eligible for an auto title loan today.
Find out how much cash you can get now by beginning the application process with an online request form. We'll get right back to you if your form is pre approved.
Get More Out of Columbus, OH with Extra Cash
As a resident of the state capital of Ohio, you can take advantage of some of the special happenings. There are many places you can visit for free, such as the Ohio Statehouse and the many parks, but with more money to spend, you have more options.
Here are a few suggestions:
Spend an afternoon at the Columbus Zoo and Aquarium
Check out the